My best friend is a robot!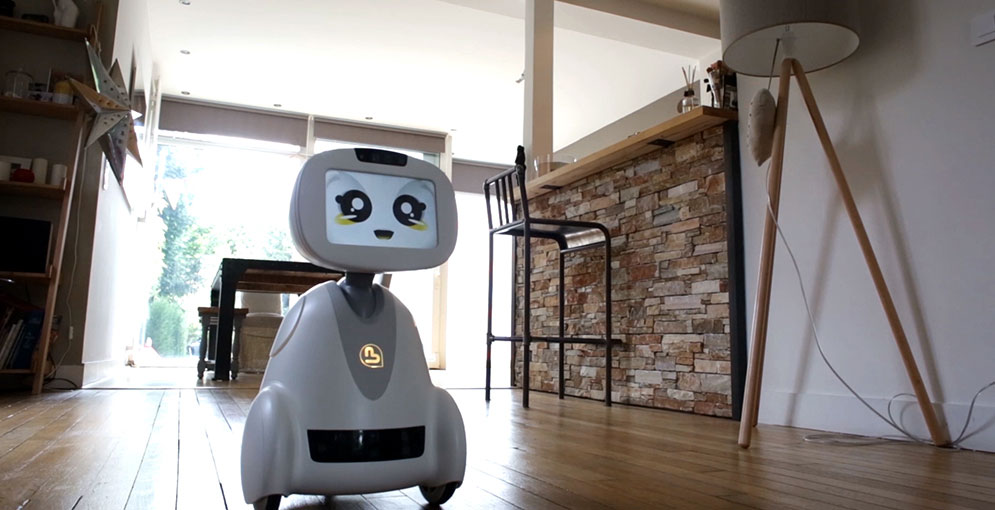 Buddy is a great companion that connects, protects, and interacts with each member of your family. It is full of personality and reacts to his environment through a range of expressions that allow him to better engage with his family.
Accompanying the family in its daily tasks, Buddy protects your home, entertains kids and interacts with your home's smart connected devices. Among many other activities, it allows to remain connected with loved ones, run a playlist or be your personal assistant.
Not content with being just a companion, Buddy is also democratizing robotics. His open based platform allows the developers community to increase his skills and as well consider new uses.
It is a fully mobile robot moving with two motorized wheels, an articulated head and a plethora of sensors incorporated (8 obstacle sensors, odometer, accelerometer, 7 ground sensors, RGB camera, 3D camera, thermal matrix, 3 caress sensors, 1 array of 4 microphones).

Buddy operates with a 8'touch pad which serves as a face and brain. A "PC" under android hosts applications and data. It is able to hear and speak thanks to built-in speakers and a microphone array system. The interaction with the users is managed by a mix of voice control, body language, display and remote control.
This robot is built on an open based platform and it was purposely built with popular development tools (like Arduino, OpenCV and Unity3D) to allow as many developers as possible to collaborate with Blue Frog Robotics, the company. They are also developing a complete API to enable the developer community to start working with Buddy. In addition to software, developers will be able to build custom hardware based solutions that BUDDY can interact with.
At CES 2018 this cute robot won the 'CES Best of Innovation Honorees' in the robotics and drones category.