Motorola Project Ara: the future of Smartphones is Open Source Hardware
The recently announced Project Ara from Motorola is a groundbreaking  news for all the open source community. If the declared objective of Motorola (read Google) – that of truly democratizing the Smartphone (I would say the digital screens) industry and pushing it towards a landscape where it's easier for new entrants to create products and compete – is accomplished we will face a completely different Consumer Electronics Hardware industry very soon.
"We want to do for hardware what the Android platform has done for software: create a vibrant third-party developer ecosystem, lower the barriers to entry, increase the pace of innovation, and substantially compress development timelines,"
What was the result of Android so far in the industry
In fact, if we think about the rate of innovation that Android brought to the industry during the last five years, since its debut, the value is undeniable. The market in 2008 was dominated by one company, Nokia, that by the way was struggling to renovate its software platform (and services) in a meaningful way. Symbian was still direct descending from the first versions of EPOC, a very rudimental OS, born for the PSION platform years before.
Other player had three choices: licensing Symbian from Nokia (like Samsung, and LG did repeatedly), pick Windows CE or derivatives (again, an OS that wasn't really optimized and seemed more a patchwork of existing pieces of software) or just develop their own OS from scratch.
As a result, the market was lagging behind and struggled to accelerate innovation. All this situation was completely turned upside down by essentially two events: the debut of the iPhone – showing how a platform that is designed for mobiles, with UX concerns in mind, by designers, should look like – and, just few months later, the debut of Android, a pretty much fully fledged Open-Source operating system that explicitly wanted to change the rules of innovation (as it actually did) by introducing the Open Handset Alliance.
After few weeks of dismissal, as many of you may recall, most of the incumbents in the mobile industry just started to mimic Google Android's approach once it was clear that the open source way to mobile OS could actually work. Nokia first decided to go for the opensourcing of Symbian (a lost war, as the code wasn't really ready for that) and later decided to put some of its stakes into Meego/Maemo. Similar moves were adopted by other key players such as Samsung later with other Open Source initiatives (see Tizen) but no project eventually gained the acceptance and penetration of Android.
Fast forward five years later and the situation is pretty clear now: the only hardware player that decided to remain out of the Android open ecosystem, Nokia, went through a massive crisis, going from the leader position to an almost irrelevant follower one. Other players joined the Android bandwagon and are now doing better than ever (such as Samsung) while others are struggling to keep the pace of younger global entrants such as the Chinese Huawei. In parallel with this, Android empowered a plethora of smaller, sometimes locally targeted, producers to create cheap and – at the same time – functional devices that penetrated new market segments, just helping featurephone users migrating towards the smartphone – otherwise lagging – market.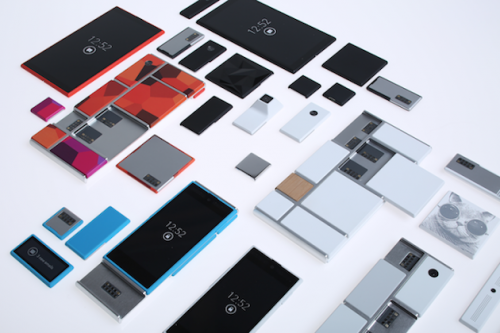 A China centric ecosystem
This shift in software had a relevant result also in hardware. Hardware stacks started to be more and more certified and tested to work with well known third party OSes such as Android or, later, Windows Phone (now Windows 8). Producers like Qualcomm – the world leader in Smartphones and Consumer electronics chipsets – founded by the great scientist Andrew Viterbi, now provide pretty standardized hardware stacks (Systems on Chip) – the most famous being called SnapDragon – on top of which you can actually plug Android and other OSes with relative ease.
In parallel with hi-tier chipsets from world leading producers, also smaller Chinese companies provide this approach: this makes possible, today, to access dual core equipped devices with more than decent performances, sporting the latest Android version, for as low as 150$.
Those of you who, like me, had the chance to work on a consumer electronics or Smartphone design project knows that, despite this switch towards modularity is already ongoing, these modularity trend has regarded mostly companies (even if small and abundant ones, mostly from China) and not hackers or creative designers.  A number of problems such as the unavailability of proprietary drivers for common communications stacks, the need of a minimum tooling investment to create even small batches of products, the need to spend big bucks on the preparation of injection moldings kept makers apart from the Smartphone business.
Motorola and Phonebloks – the Ara vision
After having promoted a spectacular project over the last six months, a project called Sticky – with a "hacking truck" going around the US for a series of make-a-thons where people were invited to hack modular Motorola phone components together with the help of high end 3D printing – Motorola now embraces the vision recently fired up by Dave Hakkens the designer that created the Phonebloks video and concept.

At the time of Phonebloks launch, most of the commenters –included me – dubbed Phonebloks vision as too challenging, not really feasible in practice, due to the typical industrial constraints in consumer electronics design. It's now kinda surprising to  see how the vision behind Phonebloks was not only embraced by Mototola but also – in a way – improved: with the Modules and Endos concepts (basically building blocks that only await for being pulled togheter by the average hacker).
The picture on Motorola blog itself look pretty amazingly similar to Phonebloks original concept and, as a confirmation of a matter of fact, Motorola confirmed that Hakkens, was actually included in the project design phase and that the Phonebloks community (that mostly grew around the very famous and record breaking crowd campaign on Thunderclap run by Hakkens) will be a key aspect of the project.
"The design for Project Ara consists of what we call an endoskeleton (endo) and modules.  The endo is the structural frame that holds all the modules in place. A module can be anything, from a new application processor to a new display or keyboard, an extra battery, a pulse oximeter–or something not yet thought of!"
Why these changes are needed
Just few days ago, EESC (European Economic and Social Committee) office published a call (see: http://www.eesc.europa.eu/?i=portal.en.ccmi-opinions.26788) for a radically new approach to Product Lifetime and planned obsolescence, de facto embracing the philosophy of Open Source Hardware and that of the Right to Repair movements.  These fundamentally transformative visions were promoted since long time by organizations such as Open Source Hardware Association – for which I'm currently chairing the International Branching effort – and companies like iFixit, pioneering this space since years.
Despite the challenges are huge and definitely still unclear (the project is obviously in its very infancy), now that such big players like Motorola (and de-facto Google) announced project Ara, the huge shift in market perception that is overly needed finally seems, at least, possible.
More importantly, the key aspect of this switch today, of this transition towards a more responsible, sustainable, customizable and personal consumer electronics industry, appears to be possible thanks to Open Source Hardware and this news must be encouraging to all that, like us, support and push for such a vision since so long.
Let's stay on top of the news, because Project Ara looks like an awesome one.