Most Exciting Products and Open Source Highlights at CES 2015

The 2015 edition of the Consumer Electronics Show in Las Vegas, Nevada, has been the largest and most amazing exhibition in the history of CES so far, according to Consumer Electronics Association (CEA) that is the owner and showrunner of this fair.
The venue stretched over more than 2.2 million net square feet of exhibit space featuring more than 3,600 exhibitors, including a record number of startups. "Innovators showcased the latest across categories like automotive electronics, personalized health care solutions, unmanned vehicles, connected devices, 3D printers, gaming and more. CES is the world's gathering place for all who thrive on the business of consumer technology and this year more than 170,000 industry professionals, including more than 45,000 from outside the U.S. convened at the only event of its kind to engage in the hands-on experience of interacting with the next generation of technology", said Gary Shapiro, president and CEO of CEA.
Comparing 2015 with previous 2014 edition, they had 375 startups against 220 last year, about 45,000 foreign attendees while in 2014 they had "only" 40,000 visitors outside US. Many Government representatives joined the exhibition, not only from US Government but also from Europe (France, Slovakian as an example), from Middle-East (Saudi Arabia) and from Asia. This edition contributed with a huge momentum to push the upcoming "International CES Asia Edition", scheduled for May 25-27 in Shangai, China.
The main focus as usual has been on consumers electronics but this year the organizers pushed a little higher. Among big TV, 4K resolution, drones, internet of things, virtual reality, wearable, we found self-driving car and cyborgs, mirroring human emotions and feelings.

Let's go through some details!
1. Main Trends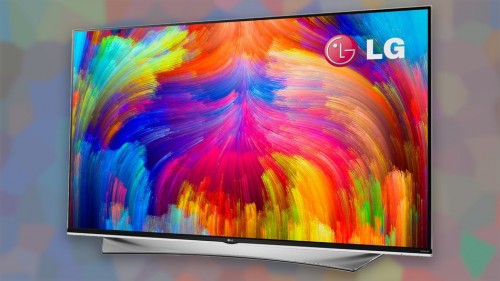 Big screen size TV with 4k resolution where everywhere; LG and other top brand released their new 2015 families, with even more contrast than before, best color saturation and overall watching experience: you could find even a 47″ flexible TV, so you can bend it according to your furniture to have the perfect viewing angle. Even on Camera side, Nikon and Canon showed their new products. Here the trend is to simplify the interactions with the photographer and to improve the 360° connectivity of the camera with internet, to localize any shot and to upload it real-time. Wearable sensors and computing was also a big slice of the exhibition: CES organizer estimate a 20M health and wearable pieces that will be sold in 2015!
Most part of smartphone and mobile terminals presented their smartwatch and wearable solution. LG again pushed on flexible devices, presenting their new G Flex2 flexible phone.

Intel, on its side, presented also a very light device that is a true PC in a "usb-pendrive-sized" case. The target is clear, to gain market share in the "chromecast" or "android pc" niche. Intel's Compute Stick is a four-inch device that's powered by a quad-core Intel Atom Bay Trail Z3735F CPU and runs Windows 8.1 or Linux. Features include built-in Wi-Fi and a microSD slot to boost storage. The Windows version comes with 2GB of RAM and 32GB of storage for $149 while the Linux option offers 1GB of RAM and 8GB of storage for $89.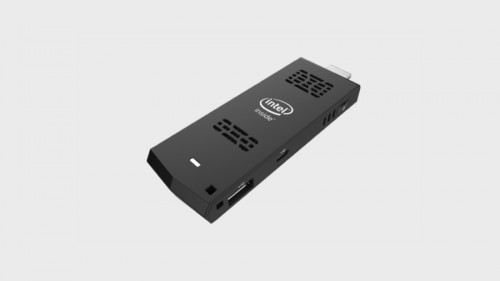 Another interesting bunch of products shown were about the "smart home" concept, and particularly focused on smart-locks. No more "lost keys" or "locked doors from the inside" in our future since you can open the door by simply touching it or moving your smartphone (bluetooth of course) aside, like in the Kevo product you can see in the picture. Or, once you came in, you can always count on an automatic system to monitor your flowers and plants, like the Parrot Flower Power: never kill'em anymore, you'll be noticed if the vegetables are suffering and, if you are soooo lazy, the system can water them! No it can't (so far), sorry, you have to take care of your babies…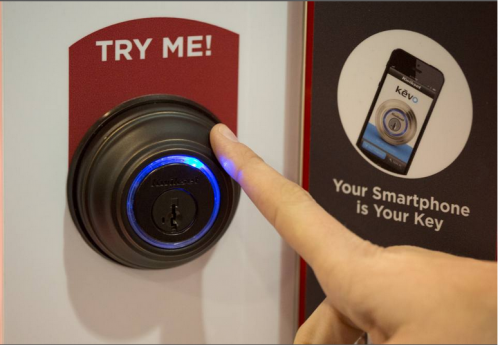 3D Printing has been also very importantly represented in the three days. Some brand presented its new products, like the astonishing Italian DWS, led by Maurizio Costabeber, that brought to the fair an upgrade to his XFab, a stereolithographic printer capable of printing with more than 10 different materials, including some bio-compatible (so you can start designing parts "acceptable" by the human body). Other brands like Stratasys didn't show new models but focused their efforts in improving a better user experience, by building around it a full eco-system dedicated to 3D Printing (new materials, online repository, marketplaces to buy/sell printable files, etc.).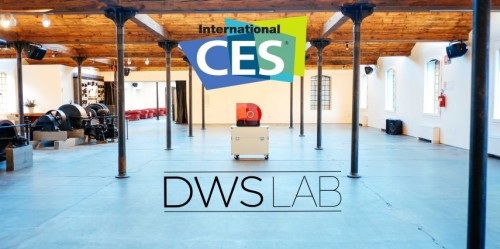 This edition has been also much important for the Automotive market. Self-driving cars, self-parking, capable of detecting pedestrian and obstacles and avoid them. Mercedes shown the concept F 105 Luxury in Motion, a self-driving car with a futuristic design, recalling those vehicles seen in Blade Runner. The car is a true lounge, fuel cells hybrid engine, 4 pivoting seats, body made of plastic and carbon fiber (as the BMW i3 and i8).  You can reach your destination facing other passengers and discussing or playing with the many HD touch screens installed on the door panels or on the dashboard. The car automatically detects crossing pedestrians, warns the driver and projects laser zebra crossing on the road. You can also call you car with a smartphone and let it reach you wherever you are. Batman and Knight Rider are so close now!!
Many prizes, for innovation and design have been assigned during the three day. Asian producers won the scoreboard: LG and Asus together had nearly 50 acknowledgements. Here you can find the full official list of all the Innovation Awards assigned, the one that hit my fantasy has been this tiny bluetooth music speaker Axxess Ce Air 2 that you see in the following picture. The weird and fashion feature is that the speaker is magnetically levitating!! So you can enjoy it with ears but also eyes!
2. Open Source Most Interesting Projects
Going through what we like and search for more, the open source world, we have to admit a pleasant surprise. We have always thought to CES as a fashion consumer faire, not really interesting about "real" high performances products. We were wrong, since many open source hardware projects have been unveiled, and among them we have selected the following.
The first "open" Hydrogen car, Toyota Mirai. The car has been introduced to the audience by the famous physicist Michio Kaku that explained the fuel cell principle, based on burning hydrogen (from tanks) and oxygen (directly from fresh air) to generate electricity and emitting only water (H2O). The management of electric motors and traction is the well known system that Toyota is using for a long time on its hybrid vehicles, solid and really durable. The new solutions involved the design and realization of carbon fiber hydrogen tanks put under the frame. The two tanks are equipped with special safety valves that isolate the fuel in case of emergency. The fuel cells are nowadays used in many applications and are not an innovation anymore. 153CV, 300 miles per fill, zero emission vehicle.
What we like more is that Toyota opened all the patents on their hydrogen technology. The patent portfolio covers fuel cell stacks, high-pressure hydrogen tanks, software control systems and the industrial processes involved in generating and supplying the gas, because Bob Carter, vicepresident of automotive operations, believes that "When good ideas are shared, great things can happen".
Yes, we love that man!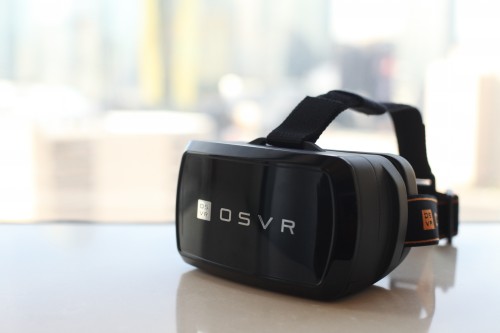 Razer, well known game devices producer, showed its OSVR platform. OSVR stands for Open Source Virtual Reality and its the name of a consortium born to set an open standard for Virtual Reality input devices, games and output with the goal of providing the best possible game experience in the Virtual Reality space. Supported by Industry Leaders and focused on gaming, the OSVR framework rallies gamers worldwide together to push the boundaries of VR-Gaming: currently, partners are Razer, Gerbox, Nod, Sensics, Sixsense, Leap Motion.
The real product shown is a fully open source, hardware and software, device available in mid 2015 at around $200. It is not only a device but a full platform, for developers too through its OSVR Hacker Dev Kit, that allow anyone to build its own device or use it for any application desired. The platform consist of motion detection sensors, headtracker, a display, double-lens optics (distortion reduced to 13% respect to an average of 30% of a typical 3D vision set), the mechanics to hold it all together including straps and the cables to connect it all. Here you can download all the schematics to build your own model!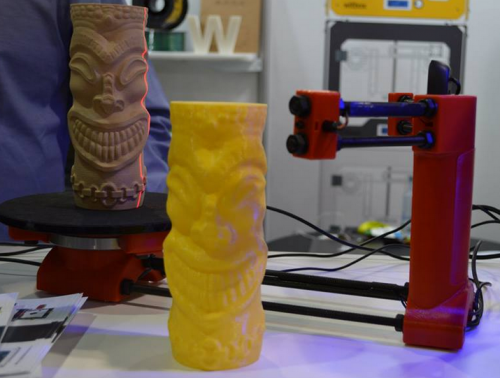 BQ, a Spanish company that produces and sells smartphones, tablets, educational robotics and 3D printers presented its new open source 3D Scanner, named Cyclops, that should be sold later this year at a price point of $500. The official presentation shows a laser scanner with a turntable support on which you have to place your subject. Then, the device performs a full body scan automatically. On their page, BQ publish all the documentation, 3d printing schemes, software sketches to let everyone building cyclops by oneself, so spending much less that the (already cheap) price. Here are a few specs:
Scanner size: 450 x 330 x 230 mm Dim
Scanning area. 205 x 205 mm
Scanner Weight: ~ 2kg
Precision scanning: 0.5, 5 mm
Scanning speed: 3-4. Min approx
Steps per rotation: 1600, 160
Electronics and Motor:
Logitech C270 HD 1280 x 960 – Two Laser
Power Supply: 12V 1.5A micro USB Cable
Controller board: ZUM BT-328 Power Plate
Bipolar stepper motor Nema (1.7A 1.8 deg/step)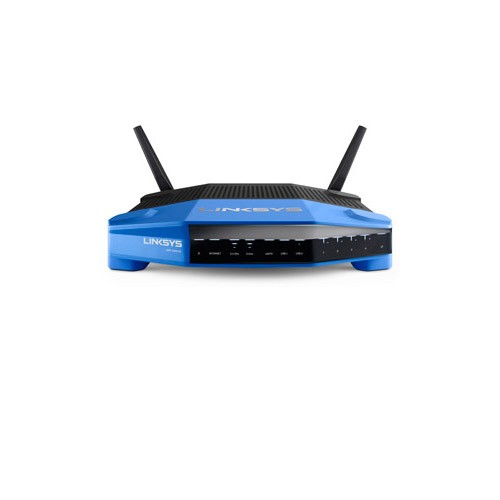 Linksys introduced a new family of WiFi routers, the most interesting is the  WRT-1200AC, available this Spring at around $179. It is a 2×2 MIMO IEEE802.11AC router, 1.3Gbps wireless channel speed, dual 2.4 and 5GHz band, ARM 1.3GHz Dual-Core Processor. This is backed by 128MB of Flash memory, 512MB DDR3 RAM. It also comes with eSATA/USB 2.0 and USB 3.0 ports, four Gigabit Ethernet ports and a Gigabit WAN port.
The most interesting thing is that its Marvell chipset is controlled by a fully open source hardware. The driver image is available here on the OpenWrt website. So, every maker and ethic hacker can extend its functionality for free and in a more openly controlled way.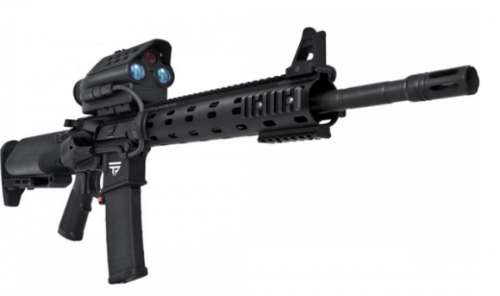 Ok I have to admit, I don't like it and it is not completely open source, but from technological point of view it is charming. TrackingPoint introduced at CES its Precision-Guided Firearm. It is a rifle, obviously (or better, a family of), with a laser stereoscopic tracking system mounted on. The operating system is based on Linux and the sensor is capable of communicating via WiFi or LTE (as a secure hotspot) with external devices to show and stream the shooting action. You can send the video to a tablet or to 3D Glasses, like the one we have shown before or to the proprietary system ReconJet.
The hardware is capable of calculating in real time the distance, speed, wind correction factor to have a perfect shot. What you need to do is "only" aim "toward" the target and pull the trigger, trying to keep the red dot on the wanted impact point. When the CPU reckons that the position is the right one to have a clean center, releases the striker and fires. Yes, I'm scared, all these devices are turning "war" into a "war-game" far and far more…
3. Strange Products
And, just to close with a laughter, here is an overview of the most weird things seen on the CES.
We have seen an automated fish feeder, so you can go on journey with a light heart not thinking to your Nemo starving alone at home! Or you have a bluetooth controlled lock, so you don't need to think not to loose keys (but please try to avoid loosing your smartphone!).
If you're tired, you can take a nap on the new smart beds, born to monitor your sleeping habits and profile during all the night. They can regulate the temperature if you feel too cold or too hot and, above all, they can monitor your children sleeping on it. So if they wake up during the night, the bed in wool and springs calls you!
When you wake up, one of the first thing you do is washing teeth, and how could you even think to do it without your bluetooth app-controlled toothbrush?
Last but not least, my favorite one. Emiota presented Belty, a nice self-locking and auto-regulating belt, that helps you loosing weight by simply warning you when you've eaten too much. It automatically tighten or loosen when you sit down or stand up to make you feel more comfortable. On the positive approach, you can set your working out goals and the belt reminds you (shaking and vibrating) when it is time to run! It is also equipped with a pedometer and inactivity sensor, so if you try to cheat, it can leave you only on panties. Better to listen to it!