Maker Faire Rome 2020: how to take part
It will be possible to access the platform during the days of the event with a simple registration (all useful information will be available on the portal https://makerfairerome.eu/it/). To improve the visitor's experience, you just have to profile yourself by expressing preferences on the themes and activities that you expect to find during the event. You will receive suggestions and notifications in line with your interests.While browsing, you can assign likes, share content, chat with makers and exhibitors, ask questions or participate in the "Meet the Exhibitor" live meetings, to learn more about the projects on display. In addition, as always, there will be a rich calendar of live events, talks, webinars, workshops and conferences on the main themes of innovation, and also on new topics that the pandemic suggests us to explore. All this, thanks to the precious contribution of the many innovators who answered our calls: "for Makers", "for Schools", "for Universities and Research Institutes". Thanks also goes to the numerous partners, public and private, who once again recognised the potential of the event and elected Maker Faire Rome as the ideal space for discussing the most innovative present and the future we are planning.This year, you will not have to come to Rome: we will bring you the future wherever you are, for free, on your phone, tablet or PC.


About Emanuele Signoretta
Studying electronics and communication engineering at Politecnico di Torino. Electronics, IT and Open Source enthusiast.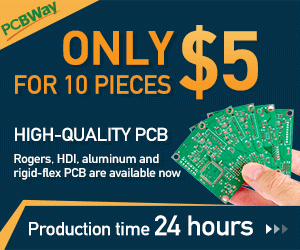 Categories