How to Bring Back Your Old Rotary Phone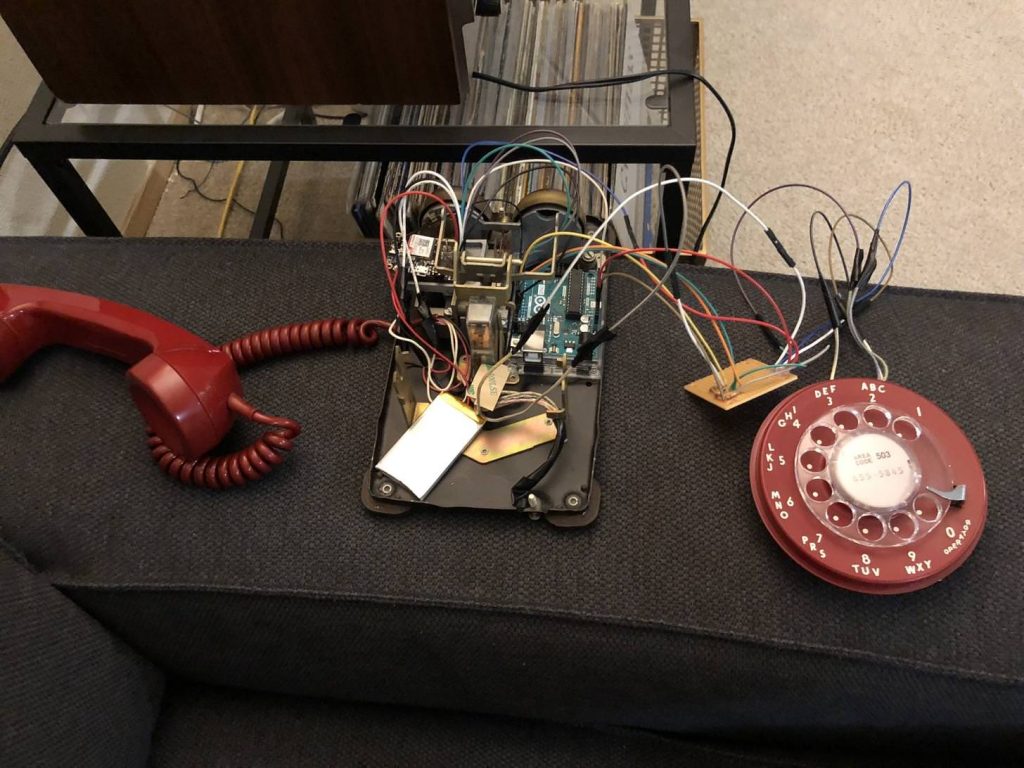 Maker "bicapitate" has shown on Imgur his new creation: a 1961 Western Electric Model 500 rotary phone converted into a cellphone using an Arduino sbc.
The Western Electric Model 500 includes a generous amount of space inside, enough room in fact for an Arduino Uno along with a tiny Adafruit FONA module for cellular capabilities.
It appears that the Arduino Uno takes pulses from the rotary input, then makes calls via the FONA. A DC motor drives the bell to indicate a call is being made, and the original headset, possibly modified with a new speaker and mic, is used for audio.
There are only  few details about this project, but if you are searching for a DIY phone designed for voice communication and voice communication only here you can find what you need.