Fishino GUPPY – Pinout scheme available now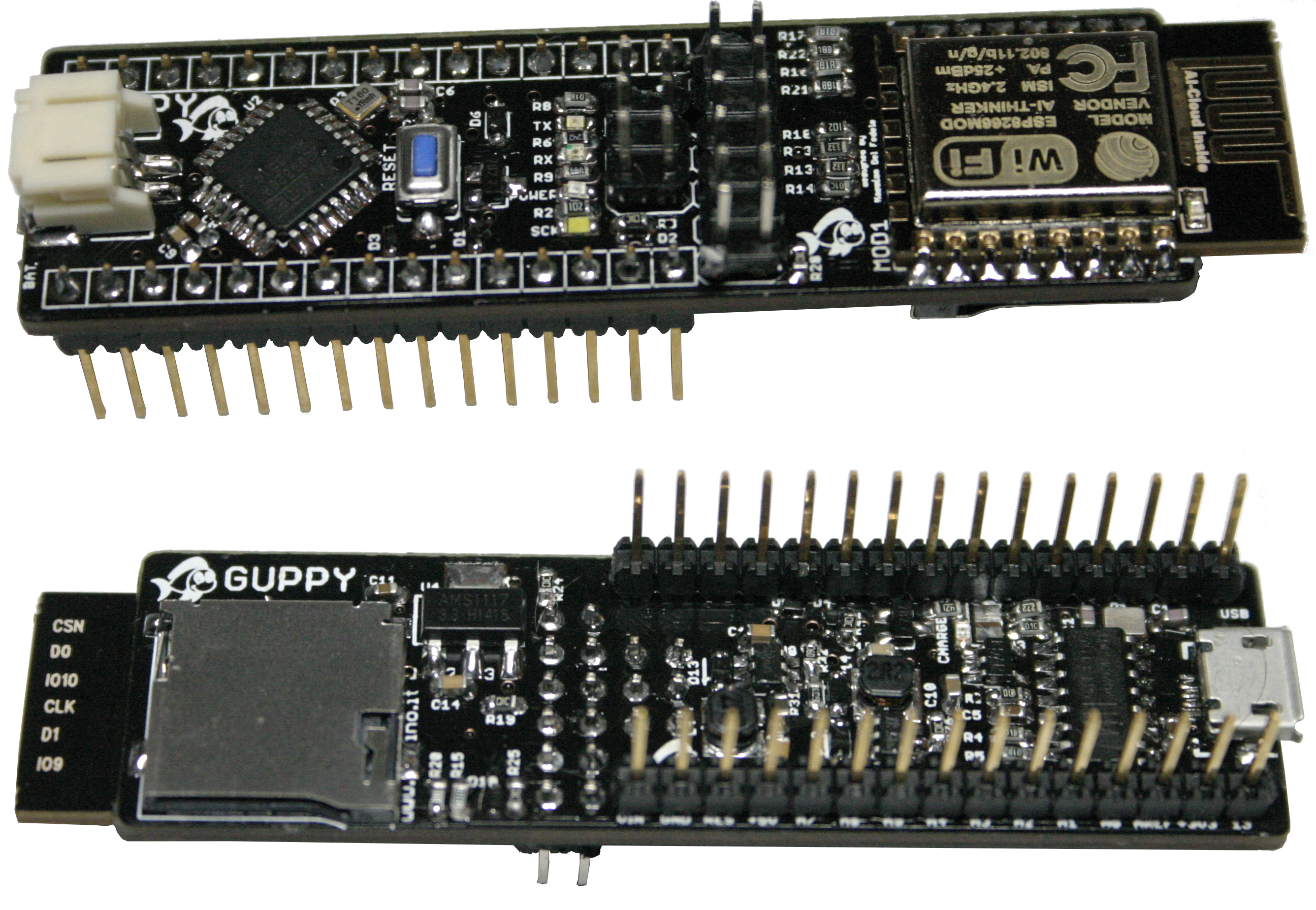 Fishino GUPPY is the third board of Fishino family. It's a board 100% compatible with the famous Arduino NANO, but with many add-ons which greatly enhance its capabilities. GUPPY can to be powered by a single cell LiPo battery, which is automatically charged when another power supply is available.
Guppy features are:
100 % compatible with Arduino Nano
Fishino GUPPY is based on Arduino platform, keeping all of its features and adding new ones. This guarantees that all Arduino's shields and libraries will work with no changes on Fishino GUPPY.
High performance switching power supply
All Fishino GUPPY's power supply stages are in high performance switching technology. You can power it by a LiPo battery, the USB connector or the external supply plug with a voltage range from 6.5 Volt to over 20 Volt without the thermal problems that are common to original Arduino NANO boards, even when powered by just 12 Volt.
Source: Fishino GUPPY – Fishino