Emlid introduces Edge – Advanced drone controller with HDMI video input and 5.8GHz data link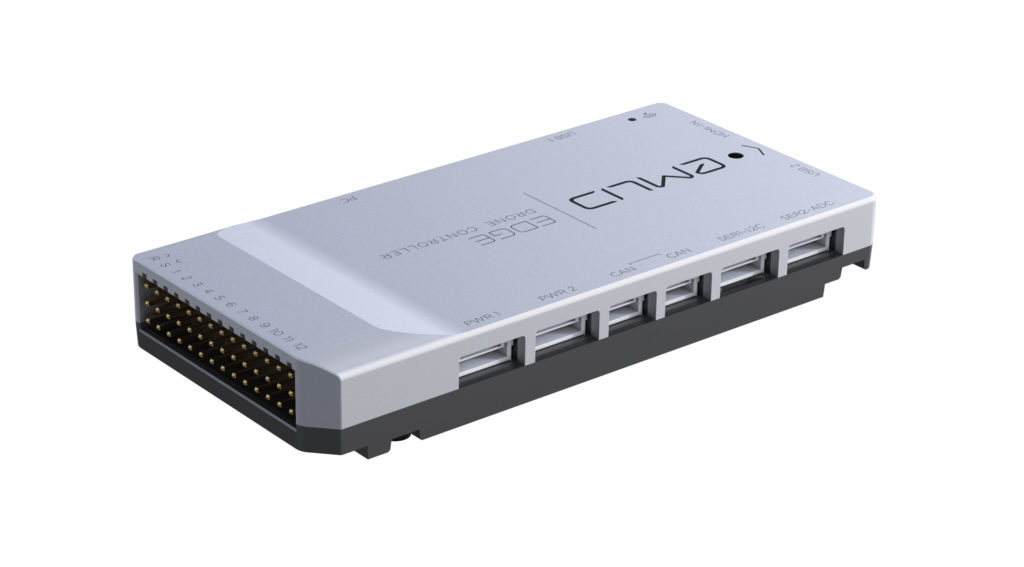 Emlid, the company behind ingenious RTK GNSS receiver Reach RS, launches their new product – advanced drone controller Edge.
Emlid Edge is the first autopilot platform to feature an integrated HDMI input and video compression engine allowing it to capture Full HD video from an onboard camera such as GoPro or any other HDMI-capable camera. Video is streamed directly to the Ground Control Station over a long range 5.8 GHz Wi-Fi link.

Hardware Features
Dual-processor architecture
Quad-core ARM Cortex-A53 64-bit CPU inside Edge runs full-fledged Linux system with plenty of processing power which handles mission control, networking and media tasks. ARM Cortex-M3 co-processor runs real-time operating system for time sensitive tasks such as PWM output for motor control and RC signal decoding.

Temperature-stabilized dual IMU
Smart thermal design runs the processor cool and keeps the sensors warm. Integrated heating maintains constant temperature of IMU and barometer to ensure stable operation in cold climate. In hot weather the aluminum body efficiently dissipates heat from the CPU.

Thin and sleek aluminum case
Low-profile case and side-oriented connectors allow Edge to easily fit even in very compact drones. Threaded M2 mounting holes on the bottom offer a convenient and sturdy attachment to the frame.

UAVCAN accessories
Unlike many other drone controllers that use primitive busses to get data from external sensors Edge utilizes industrial grade CAN to exchange sensor data using UAVCAN protocol. It comes standard with UAVCAN GNSS module packed with multi-GNSS receiver, dual magnetometers and additional barometer.

Open source
Edge is positioned as a flexible platform for any drone project. With an open-source codebase for the autopilot and GCS it is easy to add your own extensions and modify.
At its core Edge runs Ardupilot – the most fully-featured and robust open source autopilot software. It supports MAVLink protocol, sophisticated flight control algorithms and various flight modes.
Support for Edge is added in a user friendly and cross platform QGroundControl GCS. Mission planning, firmware updates, vehicle configuration and video stream viewing – everything is handled through a single application.

Kit content
The kit consists of the Edge drone controller, external UAVCAN GNSS module, wide range power module based on Hall sensor and a long range 5.8 GHz Wi-Fi link.
The kits are available for pre-order for $699 and will be shipped early November 2017.
Pre-order now on Emlid website