DipTrace Competition: submit your IoT hardware project and win!
By
Staff
on November 12, 2015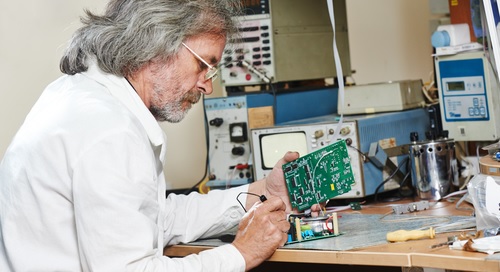 Submit your project before Nov, 22nd and cross your fingers: you can be selected to win a DipTrace software license.
DipTrace is quality Schematic Capture and PCB Design software that offers everything to create simple or complex multi-layer boards from schematic to manufacturing files.
 DipTrace is first of its kind intuitive CAD software, featuring:
Easy to learn user interface
Multi-sheet and hierarchical schematics
High-speed shape-based autorouter
Smart manual routing tools
Wide import / export capabilities
Schematic and PCB interaction
Advanced verifications with real-time DRC
Real-time 3D PCB preview & STEP export
Manufacturing output
Commitment to the future
So, challenge your competitors here:
Get DipTrace PCB Design software for FREE by participating in our "IoT: Smart Home Design Competition". Submit your working and applicable at home Internet of Things device and become a WINNER!

Submission dates: NOV 4 through NOV 22.

I prize – DipTrace Full
II prize – DipTrace Extended
III prize – DipTrace Standard

Voting starts on NOV 27 and will last till DEC 6 at DipTrace Facebook Page. Anyone can vote.

The winners will be announced on DEC 11. Their names will be promoted.
submit here: Design Competition – DipTrace