Control your ESP8266 with Google Home and Alexa
In this IoT project, we will see how to create an IoT module that allows you to turn on 4 lamps, or any other load, controllable by Google Assistant and Alexa.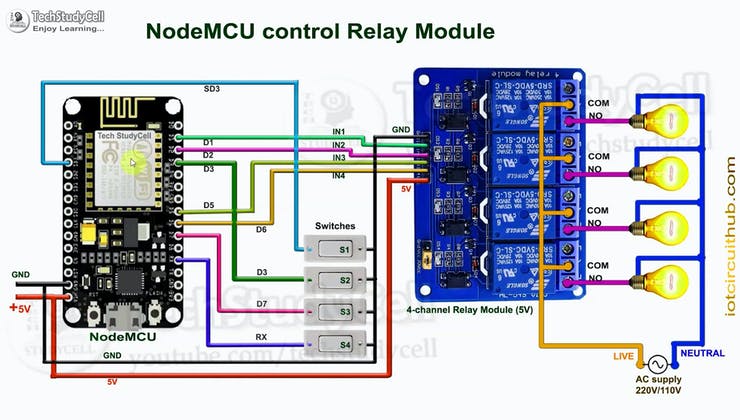 As you can see from the image above, the system is based on a NodeMCU that controls a 4 relay module. In the absence of WiFi connection, it is possible to activate the outputs through 4 switches.