Come and Visit Maker Faire Rome 2017 on December 1st-3rd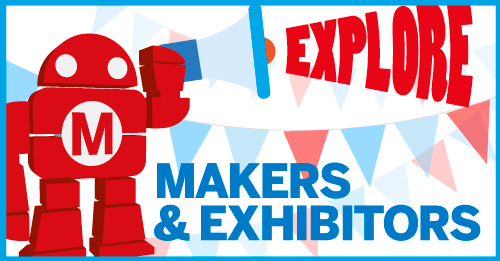 Maker Faire Rome 2017 is coming, only a few weeks before the start of the 5th Edition of this amazing event.
Maker Faire Rome is the fair where you can see with your own eyes the digital revolution that is changing our way of making things, and our way of living. It is centre stage for businesses and innovators that use the new digital culture as a way to face the challenge of the markets. It is the fair that tells us, in simple terms, the future that is in store for us, and the future that is already here.
Lots of Makers and exhibitors will be there for you. Maker Faire Rome is an all–ages gathering of ideas, projects, DIY, prototypes, innovative products, inventions, industrial robotics, model building, food, clothing and much more.
The 2017 themes are current, engaging, and numerous: from Industry 4.0 to the Internet of things; from digital manufacturing to handicrafts 4.0; plus Food of the Future; new agriculture-related technologies; smart mobility; recycling and reuse; sustainable construction; robotics; virtual and augmented reality; health and wellness; science and biotech. These are just some of the themes at the centre of the Calls summoning innovators from all over Europe.

Let's take a look at Exhibitor's official page for further information.
You can get to Fiera di Roma by car, by public transportation or by taxi. All the information you need are available here!