All Band Receiver With Si4735 (FM / RDS, AM and SSB) With Arduino
It is a all band receiver project. It uses the Si4734 Arduino Library.
This library has more than 20 examples.
You can listen to FM with RDS, local AM (MW) station, SW and amateur radio stations (SSB).

About Carlo Palumbo
Electronics and informatics are my biggest passions and through the development of projects in both areas during my graduation I was able to improve skills required to become expert in both. Curiosity was essential to increase my willing for learning more every day and that same curiosity is what motivates me to keep developing my knowledge. I have also attended the iOS Apple Developer Academy in Naples and won the WWDC18 contest. LinkedIN: https://www.linkedin.com/in/carlo-palumbo-992358111/ YouTube: https://www.youtube.com/channel/UCO-HWem97Jj0kjwYH-1vIXQ Facebook: https://www.facebook.com/patana93 GitHub: https://github.com/patana93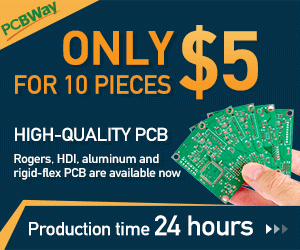 Categories