32,000 Open Source Hardware Designs available on Upverter!
By
Staff
on February 17, 2015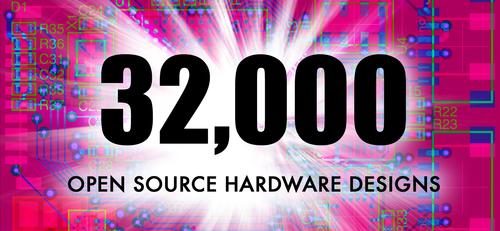 Upverter is a community hosting schematics, blueprints, bill of materials, very often also full layouts. Today they hit an incredible goal, read it directly from their annoucement:
"This morning, our community has publicly shared over 32,000 open source hardware designs with the world.

They span the full range of dev boards, power supplies, home automation, solar, picture frames, and wearables. We can't speak highly enough of those dedicated to the open source hardware movement, and who choose to share their reference designs, tutorials, and complete layouts so that others can learn and innovate faster."
via Upverter — 32,000 Open Source Hardware Designs.