Stepper Motor Driver at 2 Euros!
Still a few days to get the Motors at 2 €!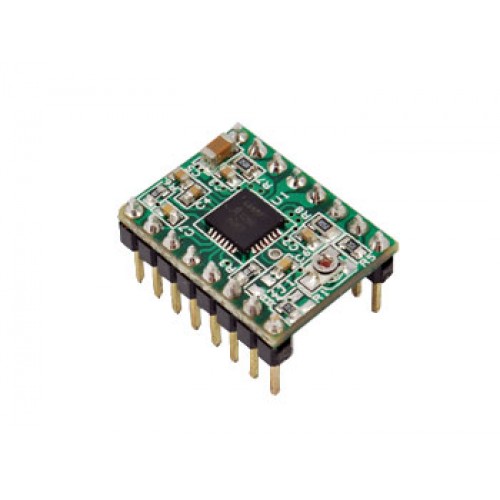 Based on the Allegro A4988 chip, this driver is able to control a single bipolar stepper motor with max. 2 A. You can select five motor control modes: step, half step, quarter step, 1/8 step and 1/16 step. You can also sets the maximum output current using the trimmer.
The four-layer PCB allow obtaining better thermal performance.
Power supply for logic control: 3.3 to 5.5 V, Motor Power: 8 to 35 V.
Particularly suitable for 3D printers.
We used this driver in these projects
And more and more…