Minecraft server with Raspberry Pi
If you have ever played Minecraft, you will know Steve. In this project we will see how to build a Minecraft server in the shape of Steve's face.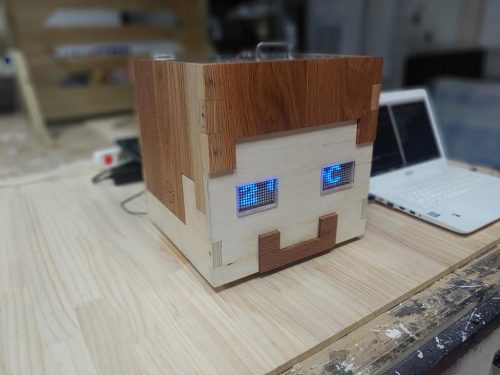 The case, as you can see, is built in wood and instead of the eyes we find a matrix of 32X8 led divided in two. Under the hood there is a Raspberry Pi4 connected to an SSD and a 7 "display.