Zymkey: Easy-to-Integrate Security Module for Your Pi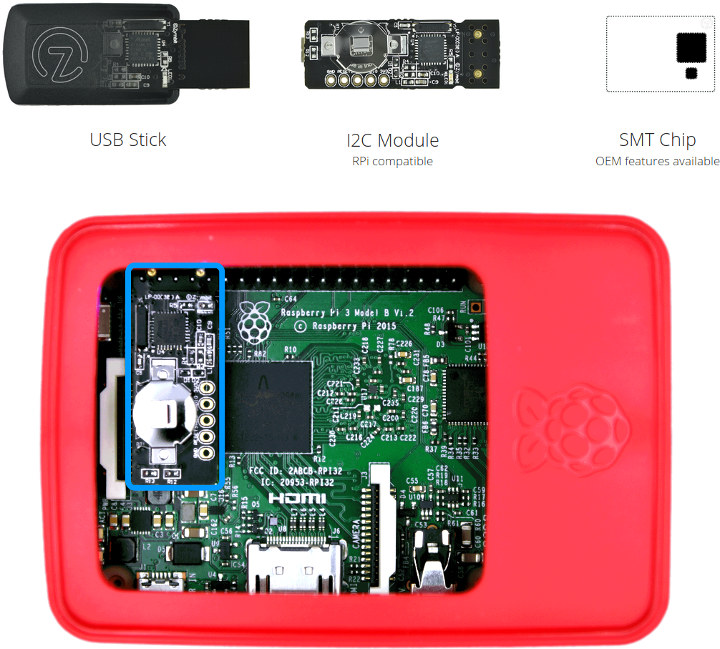 Zymbit provides Zymkey security modules for Raspberry Pi based on the ATECC508A CryptoAuthentication chip in different form factor: either a USB stick, an I2C module, or for further integration into your own design, an SMT component.
The I2C security module is available in two different models:
Zymkey 4i going for $43 is available from now.
Zymkey 5i  supports blockchain technology. It can be pre-ordered for $47 with 32 unique key slots, and support for secp256K1 curves. This model is expected to ship on September 15 onwards.
Zymkey features a secure element root of trust, a real-time clock, a true random number generator (TRNG) and it enables multifactor device ID & authentication, data encryption & signing, key storage & generation, and physical tamper detection:
Multifactor Device ID & Authentication
Data Encryption & Signing
Key Storage & Generation
Physical Tamper Detection
Secure Element Root of Trust
A Python or C/C++ API is provided by Zymbit to make it easier to add Zymkey support to any Linux application.

More information about Zymkey can be found on product page.