Zerynth launches the Studio Pro to tackle the new era of IoT for Industry 4.0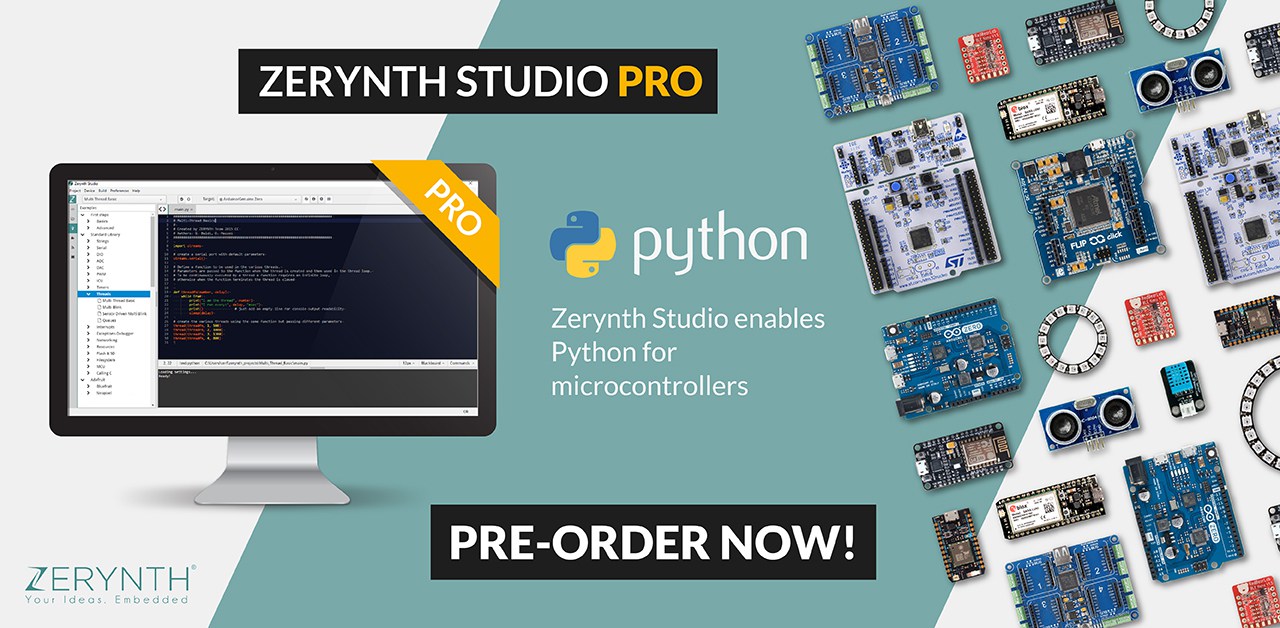 As we enter the Industry 4.0 era, the Internet of Things (IoT) will play a significant role in enabling automation and data exchange in manufacturing and other technologies. In a period of exponential growth for the IoT, Zerynth, the startup that launched the first software toolkit to develop IoT embedded solutions in Python language, achieved today a new important milestone in company's young life, with a renovated version of the Zerynth suite.
In February 2015 Zerynth launched a Kickstarter campaign with a promise: reaching beyond professional embedded and IoT developers to also offer high-level programmers and product designers a complete set of high-quality embedded development tools.
Now, the updated software stack promises to enable the professional development of Internet of Things solutions with a reduced time to market, while keeping the flexibility and scalability that are needed to fulfill customers' requirements.
In its free version, Zerynth Studio enables all the features needed to prototype IoT solutions and to program for free up to 5 units of each supported device. In addition, a PRO version of Zerynth Studio was designed to enable production and deployment of IoT solutions, including features like Power Saving, Selectable RTOS, Over-the-Air updates and the possibility to burn Hardware-driven Secured Firmwares at industrial volumes. The PRO version will be provided soon at yearly or monthly subscription basis.

"After two years of growth, with more than 7000 users worldwide and many industrial implementations, we are ready to release the best performing middleware for IoT and Industry 4.0" – says Gabriele Montelisciani, Zerynth CEO.
To celebrate the new release, Zerynth launches today a pre-order campaign of Zerynth Studio PRO with a discounted price of 199$/year.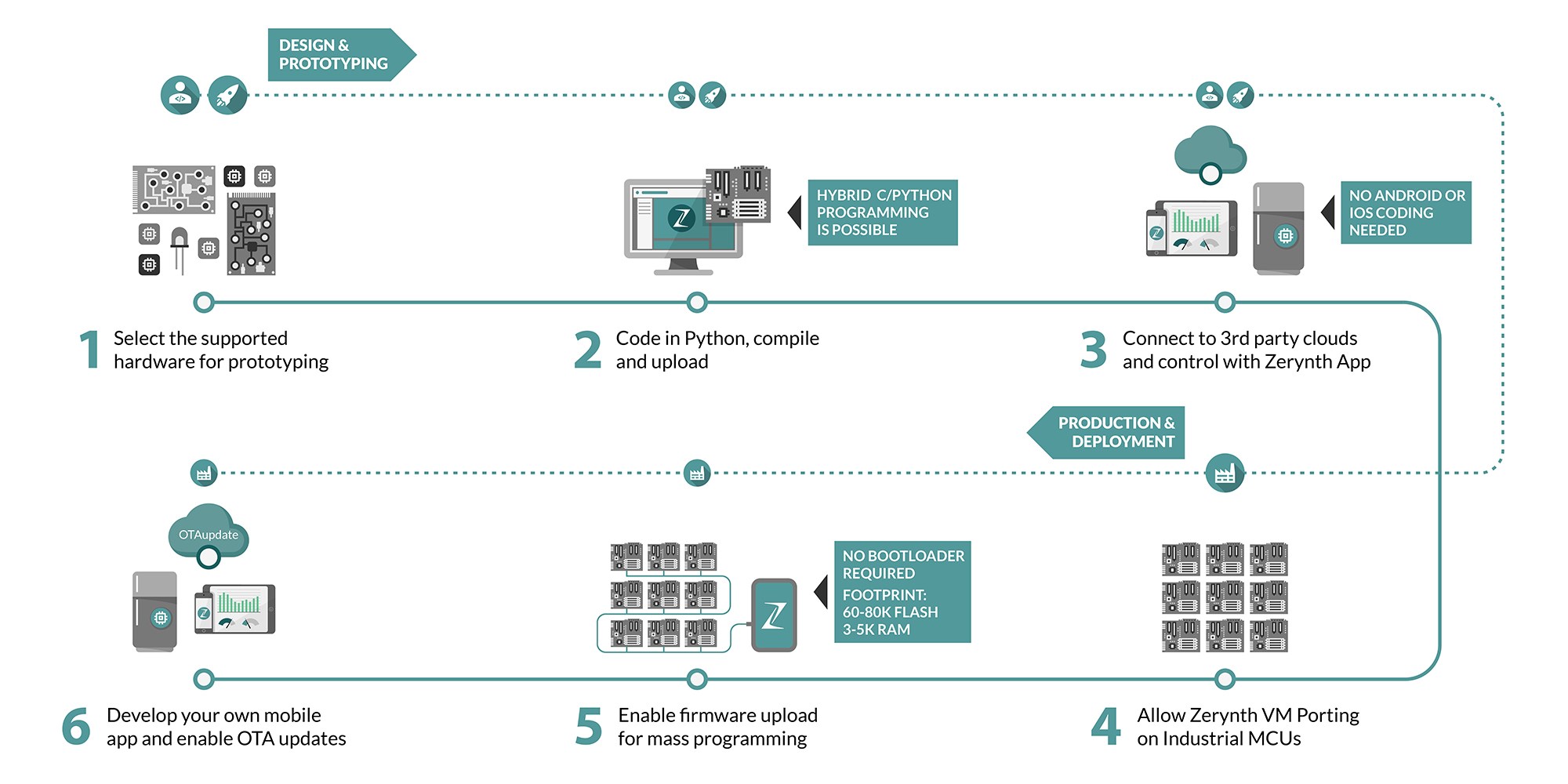 How to get Zerynth 2.0
The first step to access the Zerynth ecosystem is to download the latest Zerynth Studio Release according to your platform from the Zerynth Download page, and choose between two options to complete the installation: online and offline.

What's new in Zerynth 2.0
The 2.0 release involves innovations in all the aspects of the Zerynth Stack.
Zerynth Studio
Rebuilt from scratch (on top of NW.js browser and ACE editor) to be faster and more performant
Improved UI/UX:

Simplified Package Manager and "virtualization"
Batteries included. All the required libraries, packages and drivers are installed with the first installation.
New updates are shown through a notification icon in the bottom toolbar of the Zerynth Studio and can be all installed with a single click.
Multiple consoles with different windows
Quick fuzzy search bar

Main editor features:

Syntax highlighting
Syntax autocompletion
Automatic indent and outdent
Search and replace with regular expressions
Highlight matching parentheses
Displays hidden characters
Drag and drop text using the mouse
Line wrapping
Auto PEP8 funcionality
Useful shortcuts
Over 20 themes
Font size settings

Private Git repositories hosted on the Zerynth Backend
Simplified publishing of community libraries
More info and details are available here: