Smart coffee machine with Arduino
This project is not only an intelligent coffee machine with smartphone control but also allows you to graphically view the temperature trend. It can be controlled via Bluetooth or simply fill up with fresh water and the system starts automatically!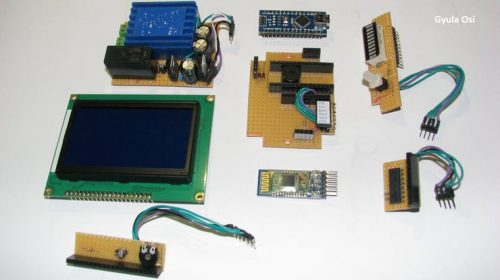 Developed on Arduino Nano, it uses an ST7920 display, an HC-05 Bluetooth module, a Dallas DS18B20 temperature sensor, a relay for controlling the heater, a button with led, a buzzer and a CD4017BE counter.
In standby mode, the system cyclically measures the temperature; loading fresh water causes the temperature to drop and the system starts up.
Coffee preparation can be started/stopped using a button or by sending the "start" or "stop" message from a smartphone.