Never run out of gas while camping or cooking! Smart scale on kickstarter soon!
By
Staff
on April 11, 2015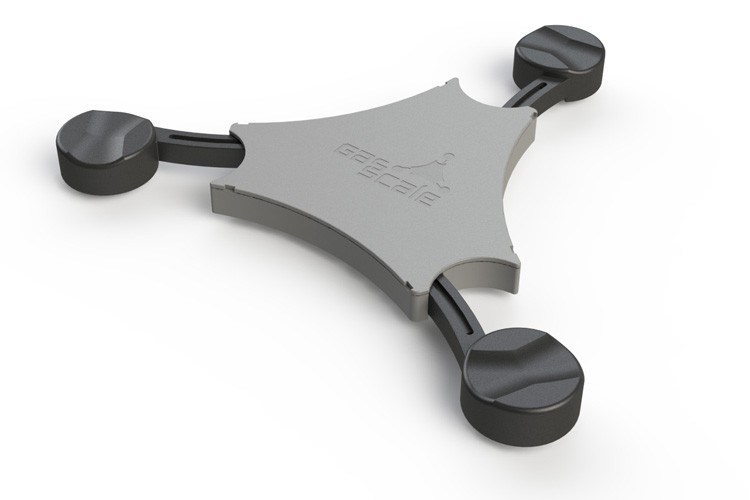 Everyone that has ever used a liquid gas cylinder for camping, heating, cooking knows how much anxiety could grow up when not knowing how much LPG is left on… what if the cylinder empties in the middle of a BBQ or, worse, in a snowy winter day? Gas-Scale is a nice solution, you can monitor your cylinder with a smart scale, bluetooth connected to your mobile and, also, be warned in case of gas leakage. Don't worry have fun, as promise by Gas-Scale team:
"Gas Scale is an indispensable equipment in many aspects of your lifestyle. It makes your everyday life simple and carefree so you can focus on fun. It can be used not only in households, but for bbqing, camping, caravanning, for space heaters and sailboats. Stop worrying about gas. It is time for you to focus on things that are really important such as winding roads, wind in sails, masterly cooking, spending time with your family and friends and most of all: fun."
Few technical specs from their website:
Used for LPG cylinders up to 40kg (gross mass)
Three point attachment with magnetic property legs
Bluetooth range up to 40 m
Li-ion battery, rechargeable via USB cable (micro-B)
Used with different gas cylinder sizes (footprint diameter from 160 mm to 310 mm)

Gas sensor for LPG detection within LEL (Lower Explosive Limit)
Integrated alerting unit – buzzer
Android 4.3+ compatible, with built-in bluetooth 4.0 (BLE/Bluetooth LE)
iOS 5.0+ compatible, with built-in bluetooth 4.0 (BLE/Bluetooth LE)
all details on Gas Scale. Soon on Kickstarter, let's follow them!