Lotus EZ: a User-Friendly LCD SLA 3D Printer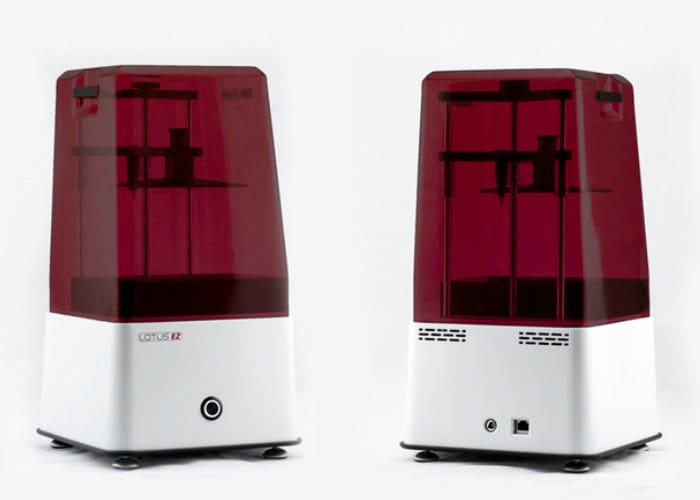 Lotus has created a new resin 3D printer: the Lotus EZ. It has been designed and manufactured to the highest quality standards and has this week taken to Kickstarter to raise the required €50,000 needed to make the jump into production.
"Every aspect of the Lotus EZ, from its design to the way it is manufactured, was chosen specifically to ensure that everyone who presses the power button on the Lotus EZ enjoys what comes next. We love printing with the Lotus EZ and know you will too! A number of innovative design features ensure that your experience will be as flawless as possible. This includes the use of CNC machining to achieve ultra precise parts, eliminating the need for time consuming calibrating, and the use of magnets to make attaching and removing parts simple and without hassle."
The resin vat of the 3D printer is equipped with magnets making it easy to attach and remove when required without any spills or mess.
The Lotus EZ 3D printer is now available to back via Kickstarter with early bird pledges available from €599, offering a considerable saving off the recommended retail price of €1100. If all goes well worldwide delivery is expected to take place during December 2018.
Jump to the Kickstarter campaign page for more information.