DIY Your Christmas Shirt!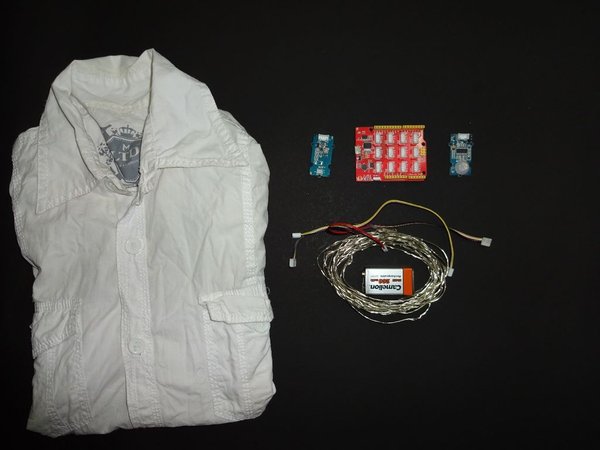 If you are searching for a cool project for Christmas, for sure it's not like an amazing house light system, but instructables user Magesh Jayakumar has created something you'll find inspiring: a wearable light system!

Hello all, do you want to Make something fun and cool for the holiday season , here's an Instructable for you those who are interested in wearables and Fashion.

Whenever someone crosses you or new person comes across you, your shirt will glow by detecting the presence of a human or any other object that crosses you using an PIR sensor. With just a few components and a shirt you can make this project with ease and without any fuss. Lets Make it.
Before to start this project, take a look to the components list:

An arduino or any other clones (Seeedstudio Lotus has been used for this project)
String LED
PIR sensor
A battery to power it up
Watch the demonstrative video below or jump to the Instructables.com projetc's page for full details of this funny Christmas wearable system!