DIY an Affordable and Funny Robot Dog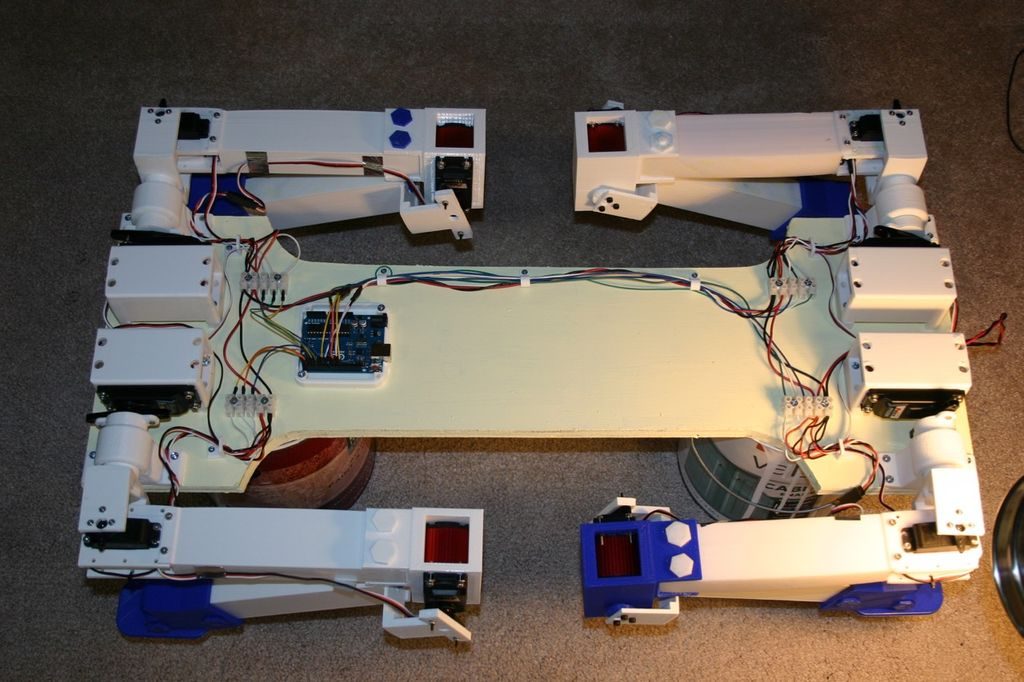 Mike's Robot Dog is an Arduino-powered robotic pet with a lot of 3d printed parts and features four servo-driven legs, with two-axis shoulder movement, as well as an articulated knee joint. It's capable of picking itself up off the ground, and can then walk using a slow side-to-side gait.
To make the dog move, power and control are provided by a battery and an Arduino Uno SBC attached to the legs.
"The power supply is a combination of an 8 volt lead acid battery (sealed), a voltmeter and two switches. Lugs slide onto the battery–they can be removed for recharging. The power supply is mounted on 1/4 inch plywood and the plywood is attached to the body using Velcro. A disconnect plug from the power supply enables the entire supply to be quickly removed or swapped."
For less than $600 in parts and material and with the help of a funny self-made head and tail to increase the doglike look, I think that the result is pretty interesting!
For details and 3d printed components you can visit the Instructables project page.