Digital Air Pressure Regulator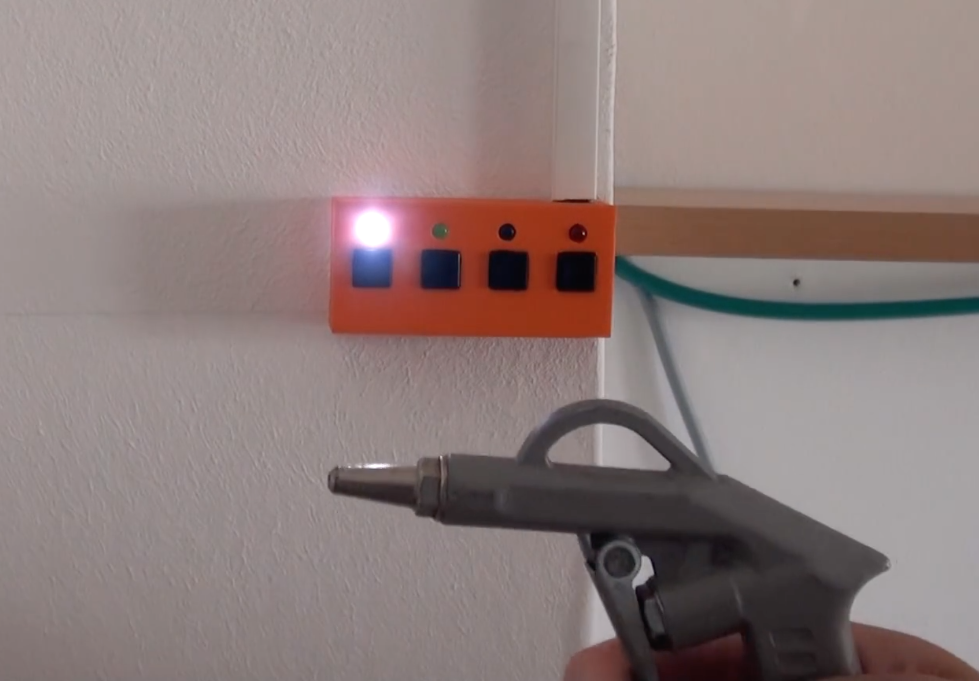 After many hours studying Arduino programming and thanks to the support of the Arduino Forum.cc community, the maker MBcreates was able to build his first Arduino project: a digital air pressure regulator.
"Simple is often better. So I grab an old blowgun and used this a valve. The Arduino Digital Air Pressure Regulator uses a Nema 17 Stepper motor to press the leaver of the blowgun. A micro end switch was placed against the leaver. When the Arduino Nano goes through the setup the stepper hits the end switch, now the program knows the exact position of the stepper."
Hardware required:
Arduino Nano V3
Nema Stepper
Easydriver
5V Power Supply
3D printer
A stepper is used to turn a screw as a linear actuator, pushing an intermediate blow gun's trigger at progressively more aggressive intervals.
In the video below you can better understand how it works and here you can download the code and STL files.