Calculating reading time with machine learning and Arduino
Roni Bandini is a writer born in the seventies, obviously he likes paper books but after many years of using a Kindle he has become accustomed to some features that he doesn't want to lose. What features? The remaining reading time for example. Can this feature be implemented for paper books?
The first thought was to add a button to press to each page you turn. This method works, but it's annoying and not interesting from an engineering point of view, so he decided to use audio and teach Arduino the sound of a page turning with the help of Machine Learnig (from the Edge Impulse platform).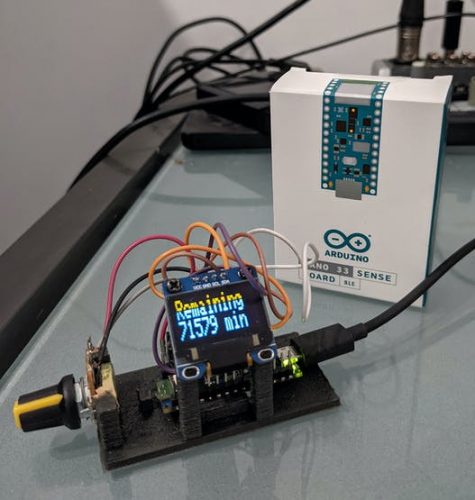 We need an Arduino BLE 33 Sense (which has an integrated microphone and a powerful Nina B3 chip), an Adafruit Oled screen and a potentiometer to set the pages of the book.