Best projects received, Wireless power contest by Open-Electronics
Here are some of the best projects we have received in the Open Electronics Wireless Power Contest challenge!
Bionic Organs/Devices/Limbs Wireless Charging
Bionic devices/organs has a limited lifetime where its battery needs to be replaced in order for it to function continually. The limited battery life causes the patient to be subjected to an operation every time the battery life comes to its end. This puts the patient in great danger and discomfort. To solve this problem, wireless charging becomes a very crucial asset. If wireless charging is integrated with bionic organs/devices, the only operation the patient would undergo is to only  implant a bionic organ/device. In my opinion, I think that this could be a life saver for humans in the future of electronics to come.
IDT's wireless Transmitter and the Receiver is a huge step forward for Electronics. It is small, compact and programmable. This provides the capability to custom build your own wireless power unit.
The wireless transmitter and receiver can be used in bio medical industry to take a huge leap forward. Using IDT's wireless power platform, bionic devices no longer needs to have batteries that needs to be running for years.

The bionic device can be charged wireless, performance can be monitored, and how much remaining charge it has. Not only IDT's wireless power a great product, but it can also be used as a lifesaver!
In this Project, it is focused on wireless charging of bionic devices inside human beings. Transmitter is controlled by an ATmega328 Micro-controller with an ultrasonic proximity sensor. Proximity sensor is used to activate transmitter only when the Receiver coil is present over the transmitter. This is done to save unnecessary power dissipation in the transmitter coil.
AUV mission autonomy extension in remote locations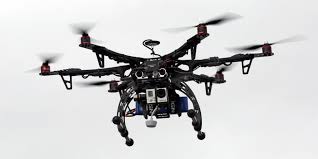 The idea started with the intention to design an AUV application for surveillance in remote areas. Today we have available high performance UAV's capable of performing sophisticated missions in full autonomy but available energy is the bottleneck. We need replacing the batteries or connect a battery charger. Both of these operations require human intervention.
Further the mission data must be taken from the UAV and be read out or sent to a base station.
My idea is to use the wireless technology to recharge the batteries at the remote location of the UAV using solar panels and wireless energy transfer.

For the limits of this Challenge participation no expensive UAV or solar panel will be used. Costs must be limited to be much less than the final prize ;-)) and compatible with my financial capabilities.
To demonstrate the feasibility of the project, the UAV will be simulated by means of an electrical fan, the solar panel will be simulated by means of a car battery periodically recharged from an external charger.
The mission will be simulated by activation of the fan, measurement of a few parameters, their storage and subsequent transfer during the recharge period.
Data transfer from the UAV simulator will contain at least Battery voltage, fan speed and motor temperature every 5 secs. This will demonstrate the transfer of fresh data at any simulated mission.
Hermetically sealed scuba diving depth computer
Most of the electronic equipment for scuba diving is battery-powered and it requires battery exchange after its discharging. This means that such electronic device has to be designed with special mechanical properties (e.g. by using o-rings) which make sure that it is capable of staying waterproof for extended period of time in tens of meters under the water. Hermetically sealed depth computer would not need the replacement of batteries and hence no special mechanical design of the battery holder. Its batteries could be charged wireless.
The intended scuba diving depth computer could indicate what is the most crucial for safe dives. It is the safe ascent rate during scuba diving. This could be achieved by continuous measurement of water pressure i.e. depth and its instantaneous changes in time (i.e. seconds). The initial version of the proposed device will be operating without any display and only using piezoelectric buzzer in order to signalize changing ascent rate of the diver. Main idea of the project is to provide additional electronic safety device with permanent battery in permanent hermetic sealing.
Source: Bionic Organs/Devices/Limbs Wireless Charging, AUV autonomy extension, Sealed scuba diving