Arduino Sensorless Electronic Speed Controller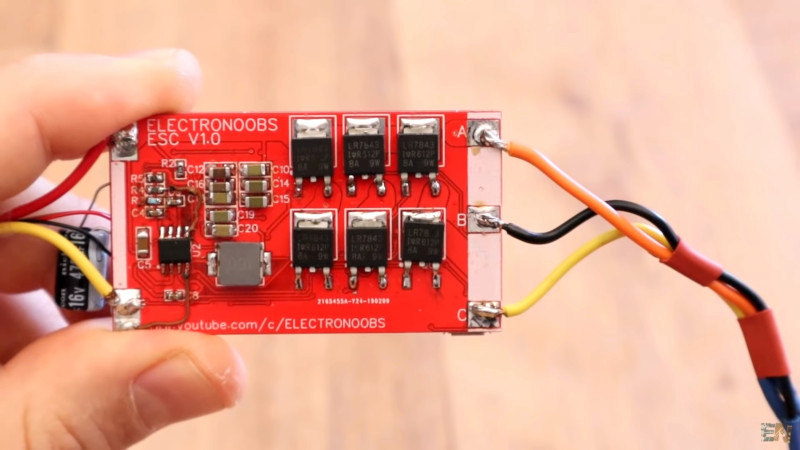 If you're dealing with brushless motors, you can be interested in this  brushless speed controller by Electronoobs. Version 1.0 of his open-source ESC design has been just released. This is a sensorless brushless motor speed controller since it uses no sensor to detect the rotor position.
Electronic speed controllers are used to control brushless motors; if the motor has a triple phase input, to control this input the ESC must apply a special sequence of LOWs and HIGHs signals in a predefined order. It has to commutate very fast and by that rotate the rotor of the motor.
The basic design is compact, there's a small PCB packing a bank of MOSFETs to handle switching power to the coils of the motor, and a big capacitor to help deal with current spikes.
The hacker staple ATMEGA328 is the microcontroller running the show. It's a sensorless design, which measures the back EMF of the motor in order to determine when to fire the MOSFETs. This keeps things simple for low-torque, low-power applications.

Further information can be found in the video below: