Add WiFi to Arduino UNO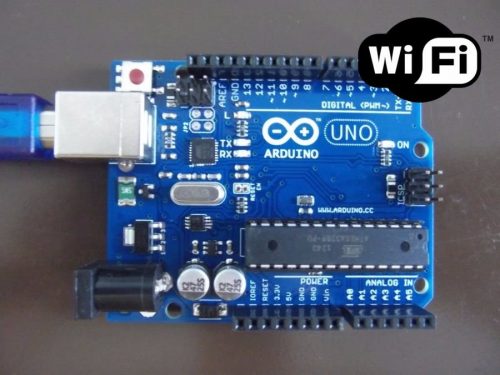 Connect your Arduino to the internet by adding ESP8266 WiFi Module!

The ESP8266 Wifi module is a complete Wi­Fi network where you can easily connect as a serving Wi- Fi adapter, wireless internet access interface to any microcontroller­ based design on its simple connectivity through Serial Communication or UART interface.

Adding this module to your Arduino UNO will open you to more and exciting projects.