3D Printing with Light
By
Staff
on July 11, 2015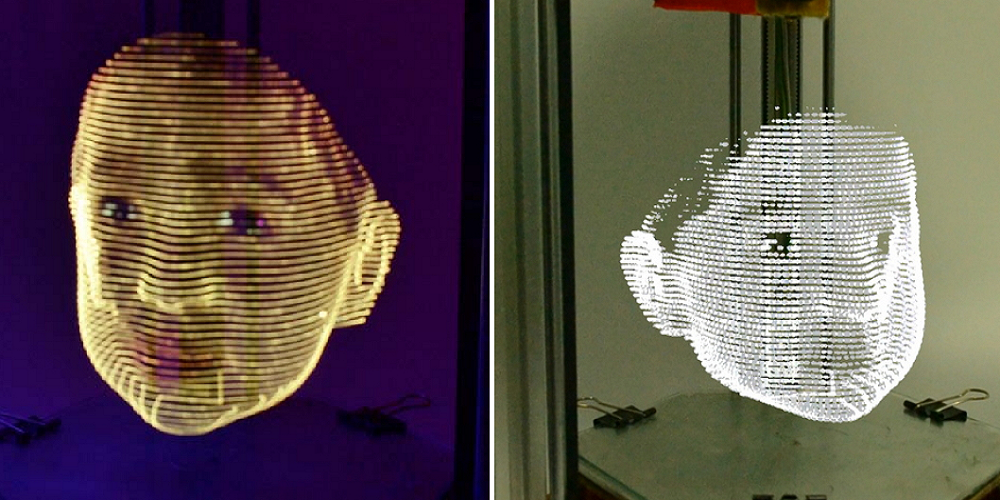 There are an enormous array of materials available to anyone who wishes to create 3D objects, but Ekaggrat Singh Kalsi wanted a material that is both digitally ready and more than a little ethereal, so he 3D prints with light.

The layer-by-layer process of 3D printing is ideal for tracing out 3D objects by applying filament, but Kalsi uses a set of colored LED lights and his camera to put a new twist, as it were, on the process.
The process created by Ekaggarat was launched last year but now it has been really improved. The fascinating result is shown in the picture published on this post!
"I upgraded the project to do light painting in full color," Kalsi says. "I attached a 5mm RGB LED to micro platform of my 3DR delta using a proper attachment. The RGB LED is attached to pins 4,5,6 on the Ramps board. Also this time I wanted the camera to start and stop automatically as it is painful holding the shutter release button for a full four minutes."
Here is a video showing the process.

Source: 3D Printing with Light