3D Printed Fluorescence Imaging Box to Discover New Antibiotics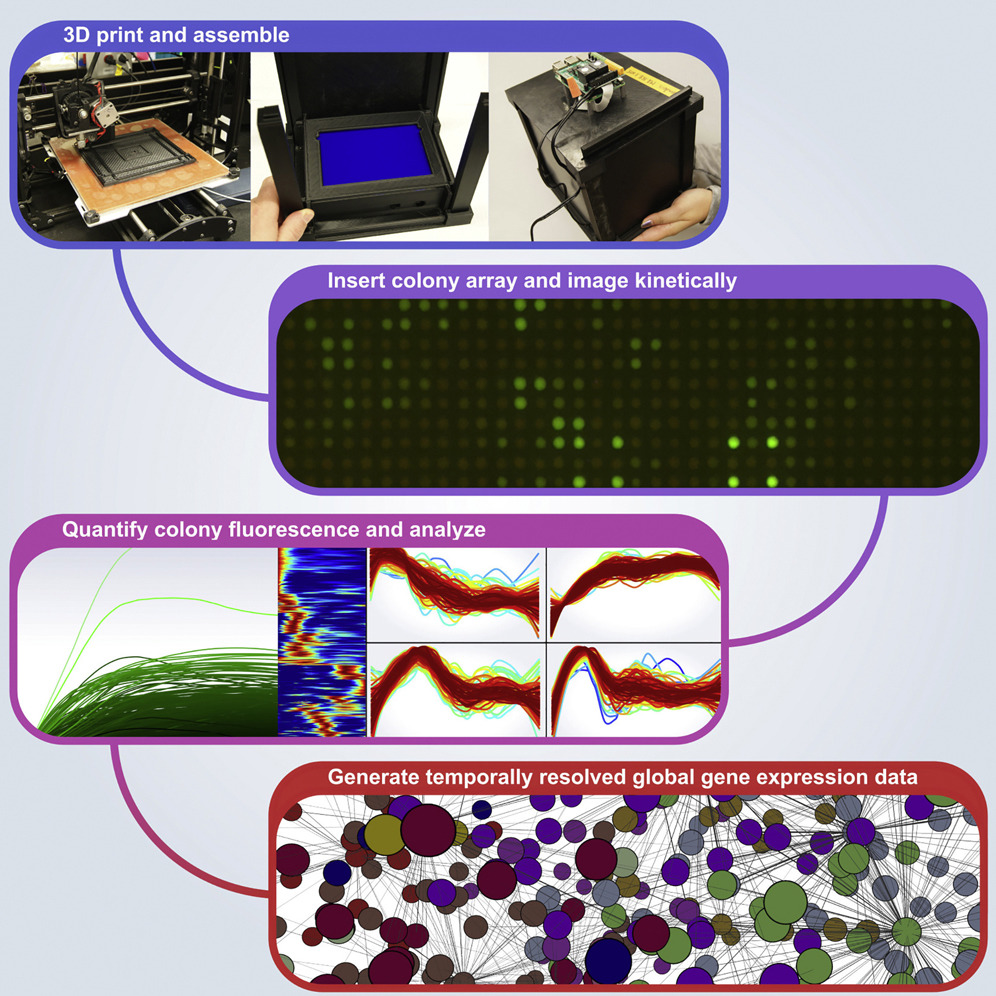 PFIbox is a 3D printed black box developed by researchers at McMaster University, Ontario, to discover new antibiotics.
Costing no more than $200, the PFIBox is part of critical research at McMaster studying ways to overcome superbugs – a strain of bacteria that has become immune to antibiotics.
The PFIbox is assembled from six 3D printed walls that act as a dark room for bacteria. LED lights are added to the top of the box and focused on the sample, exciting the bacteria's fluorescent proteins. A Raspberry Pi processor records the data from this reaction, and wirelessly transmits the information to the lab computer where it can be analysed for the response to a new drug.
"WE WANT PEOPLE TO HAVE FULL ACCESS TO WHAT WE THINK IS A VERY IMPORTANT NEW DEVELOPMENT IN THE BATTLE AGAINST SUPERBUGS."
Designs for the box are to be made opensource, available for anyone to download and use in their own research. The creators of the PFIbox hope people take the code for this tool and improve upon it to help them.  PFIboxes provide an open solution to gene expression, with each one costing 2 US dollars per treatment condition.