Rechargeable LIPO 2000 mAh – 7.4 V battery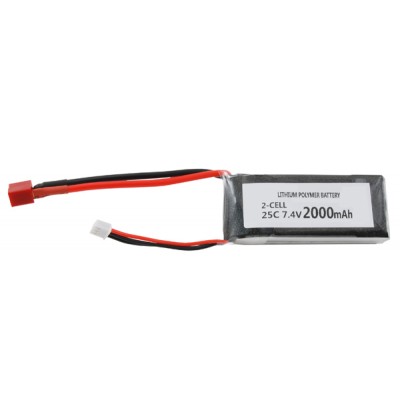 Rechargeable LiPo (lithium-polymer) battery with a nominal voltage of 7.4 V and a capacity of 2000 mAh.
Discharge capacity: 25C, Balance charge connector: JST-XH, voltage output connector: Deans T, dimensions (mm): 84x34x17, weight: 98 grams.
Note: the battery must be charged only and exclusively with specific LiPo chargers.

Advantages and drawbacks