MicroPython Unveiled the Pyboard D-series for Robotics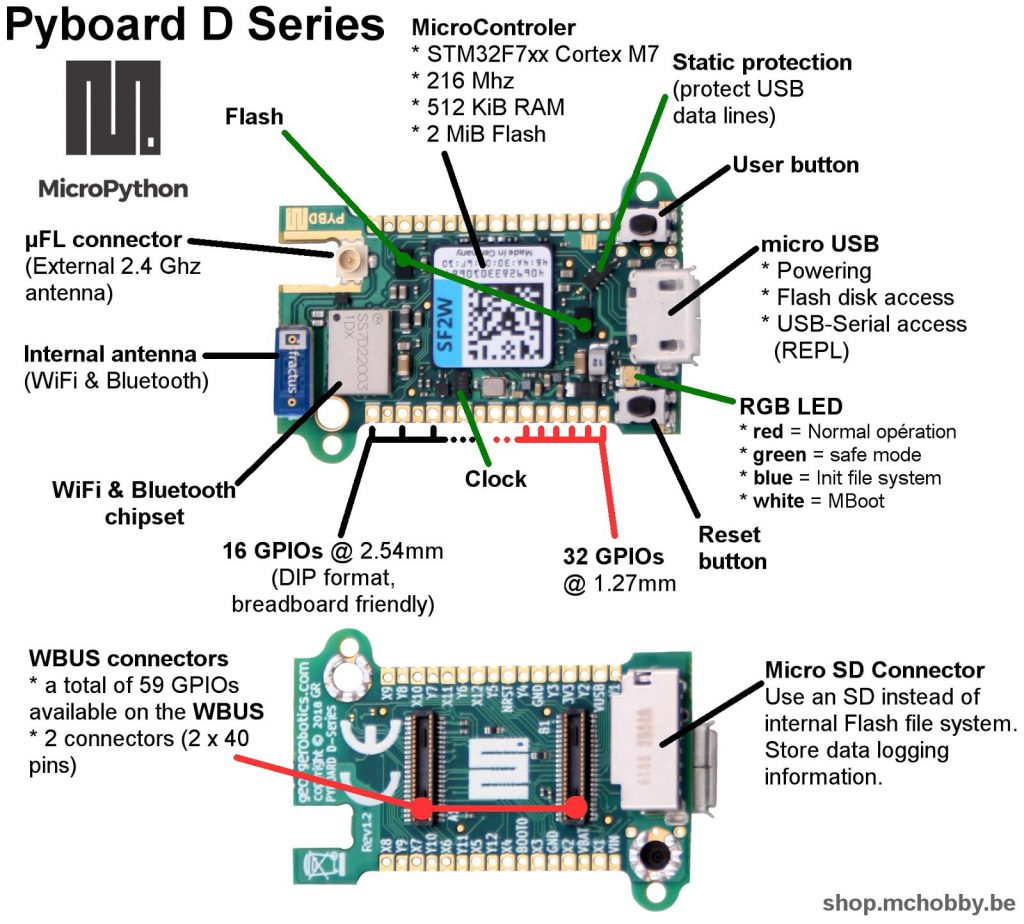 MicroPython has launched its new series of electronic circuit boards – Pyboard D Board. These boards run on MicroPython which is a stripped down version of Python 3 that is meant for microcontrollers. The stand-out feature of the ECB is its ultra-low memory requirement of 16KB.
Under the hood, the Pyboard D is equipped with an STM32F7 Cortex-M7 with 512Kb of RAM, and 2Mb of Flash. It packs a pair of external Flash chips and a micro SD card slot for additional expansion options.
Connectivity options include Wi-Fi and Bluetooth with an onboard antenna and u.FL connector for an external 2.4GHz antenna. The board also sports a single micro USB port for power, Flash disk access, and serial debugging/programming options.
The board offers several options for controlling its behavior, including a Python REPL prompt after connecting the device to a PC via USB, remote script, from the built-in filesystem, and from the firmware, which can come in very handy for DIY projects.

Pyboard D-series running on MicroPython can be deployed to control embedded systems. This board can be used in different devices that require minimal power to operate, including calculators and Quadricopters.