Arduino Powered PCB UV Exposure "Tool"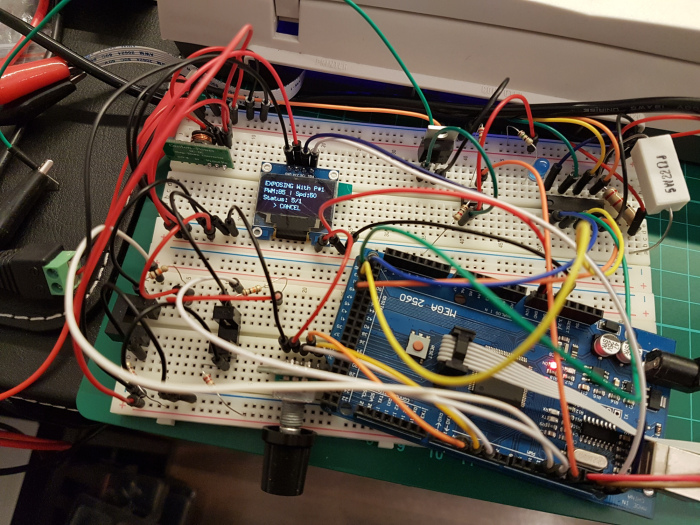 "Plenty of DIY PCB UV exposure tool building posts are available on the internet with total different approaches. I also designed my own, to fulfill my needs: it should be relative small and portable and the hacking/modding should be fun. ? Flat bed scanners were found as possibly good target. Compared to most of the other scanner mods, which use LED arrays or fluorescent tubes across the whole scanner bed area, my plan was to use the scanner carriage with only few LEDs and control its movement (and brightness) under the given PCB.

…After a quick search on the local second hand portal I found a nice old Mustek 1200CP for about 4 EUR. I made the investment and started the work."
Hacker Andras Kabai decided to build himself a custom PCB and made his own UV exposure tool to help him with the process using an old flatbed scanner as the base.
Rather than line the entire underside of the bed with LEDs, he cleverly repurposed the single-axis gantry that would normally hold the scanning unit to instead contain a row of LEDs to expose the PCB on top.
The project was prototyped with an Arduino Pro Mini, but was eventually supplanted by a Mega when the smaller board's limits were reached.
You can check out the device's development in the video below. Further information are available at project's page.