According to Doctors, The Future May Include 3D Printed Parts for Hearts
By
Staff
on March 10, 2016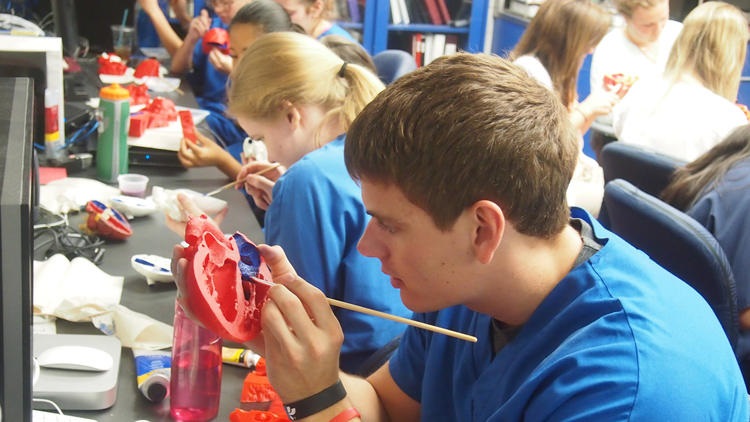 A good and hopeful piece on the medical 3D printing research trends on going now, with a special focus on heart 3D printing.
Life expectancy for the average American is at an all-time high right now. Currently, that's around 79 years, but many, many people are living longer than that. The oldest person alive today is 116 years old, and in the not-so-far future, people who live to that age – or older – may be commonplace. Medical technology is advancing so rapidly that once-deadly conditions are becoming easily curable, and the advance doesn't appear to be slowing down.

3D printing is, of course, a major part of the technology allowing doctors to fix the formerly unfixable. It's actually feasible now that failing organs will be replaced by brand new 3D printed ones, and it may not be that far away.

Experts are predicting that the treatment of heart disease, the most common cause of death in the United States, will eventually be dramatically improved by 3D printing. We've seen case after case of 3D printed implants making their way into the human body to reconstruct or replace damaged bone and cartilage, and the possibility of 3D printing organs is getting closer every day. The heart is an incredibly complex organ, but some experts are optimistic that even it will eventually be able to be repaired with 3D printed parts.

3D printed heart models are also proving to be extremely valuable in the education and training of medical students. Feroze Mahmood, a cardiac anesthesiologist and echocardiographer at Harvard Medical School, says that 3D printed heart valves have helped him and his colleagues to understand why certain treatments work for some patients and not others. 3D models have enabled him to understand the complexities of the heart's structure in ways that 2D images never could.

Adam Feinberg is even more optimistic. Feinberg, a biomedical engineer at Carnegie Mellon University, thinks that eventually doctors will be able to 3D print customized patches to repair damaged hearts – and maybe even entirely new hearts!
Source: According to Doctors, The Future May Include 3D Printed Parts for Hearts