PassKeeper: Raspberry Pi Encrypted Password Storage Device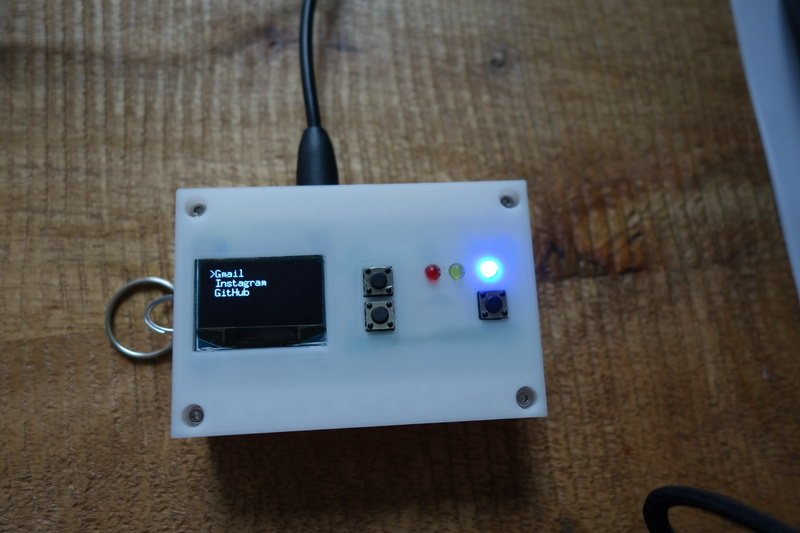 The PassKeeper password storage system allows users to store a virtually unlimited number of passwords all securely encrypted and quickly accessible via a master password stored on the RFID Fob key.
"The goal of the project is to create the easy to build and use device that allows to store virtually unlimited number of passwords on AES encrypted storage. The storage is encrypted with AES and uses the password that is stored on the RFID FOB key."
The hardware for this device is built around the Raspberry Pi Zero. The rest of the hardware is a tiny OLED SPI display, an RFID card reader, a few LEDs, some wire, and some solder. A 3D printed case keeps everything together.
About software, the Passkeeper device is built in Go, with a system that builds a web interface, builds the firmware, and writes everything to an SD card. Usage is simply plugging the Passkeeper into the USB port of your computer where it presents itself as a network interface. Everything is available by pinging an IP address, and after that the web UI will log your usernames and passwords. All this data is encrypted, and can only be unlocked if an RFID key fob is present.