Odroid-N2: the Superfast Raspberry Pi Rival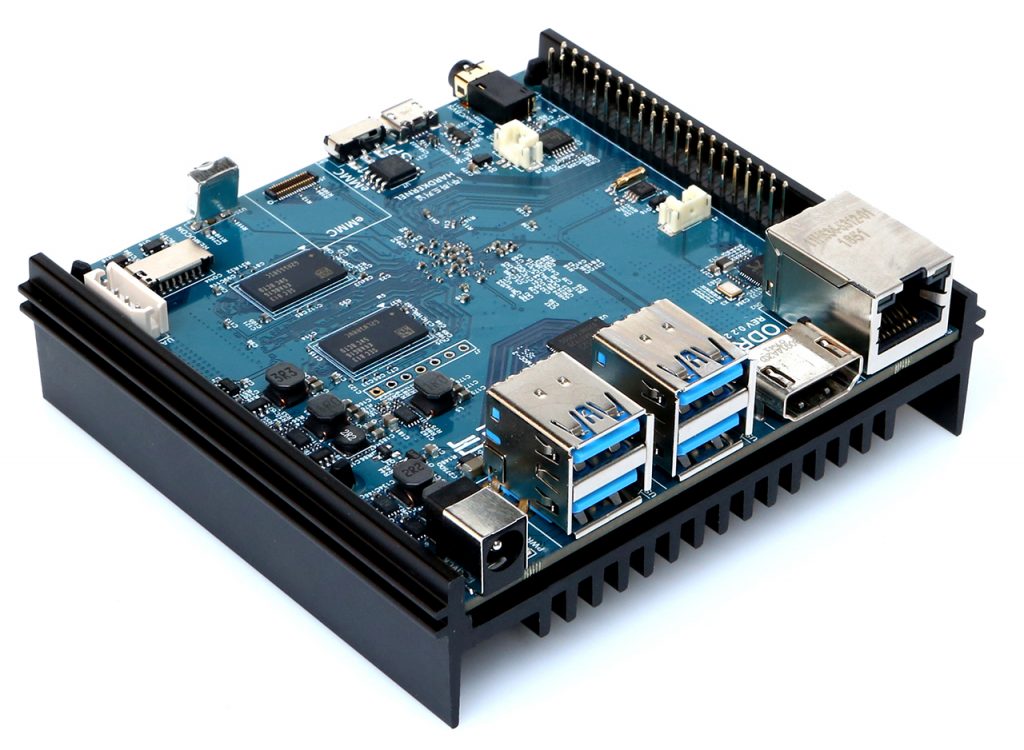 Hardkernel failed to deliver the $100 Rockchip RK3399-based Odroid-N1 developer board last year due to component shortages. But it's now back with a successor, the Odroid-N2, which is cheaper and performs significantly better in benchmarking tests.
The ace up the $63 board's sleeve is its performance, courtesy of four 1.8GHz Arm Cortex A73-based processors and two 1.9GHz Arm Cortex A53-based processors, with the SoC able to switch tasks between processors to save energy.
These newer Arm Cortex A73 processors promise better sustained performance, as they are able to run at their 1.8GHz top speed for longer periods without being throttled to reduce temperatures when under heavy load, thanks to being manufactured using a 12nm process technology.
ODROID-N2 SBC specifications:

SoC – Amlogic S922X hexa-core big.LITTLE processor with 4x Arm Cortex A73 cores @ up to 1.8 GHz, 2x Arm Cortex A53 cores @ 1.9 GHz, Arm Mali-G52 GPU @ 846MHz; 12nm manufacturing process
System Memory – 2GB or 4GB DDR4 RAM @ 1320 MHz
Storage – 8MB SPI flash, eMMC flash module socket, micro SD card slot
Video & Audio Output – HDMI up to 4K @ 75 Hz, AV port (composite video + stereo audio)
USB – 4x USB 3.0 ports, 1x micro USB 2.0 OTG port
Expansions – 40-pin GPIO header with 2x I2C, UART, 6x PWM, SPI, S/PDIF, 2x ADC, and GPIOs
Misc – 2x system LEDs, SPI/eMMC boot select switch, IR receiver, 2-pin header for RTC battery, 2-pin header for optional fan
Debugging – 1x UART header for serial console
Power Supply – DC power barrel jack
Power consumption – Idle: 1.6~1.8 Watt; Heavy load: 5.2~5.3 Watt (stress-ng –cpu 6 –cpu-method matrixprod)
Dimensions – 90 x 90 mm (TBC)
With a starting price of $63 for 2GB RAM version and $79 for 4GB, the Odroid-N2 won't be as cheap as the $35 Raspberry Pi, but it's also intended for a different market that's willing to pay for some extra memory, more ports, and a faster processor.