How to fix 3D Printing STL files with MakePrintable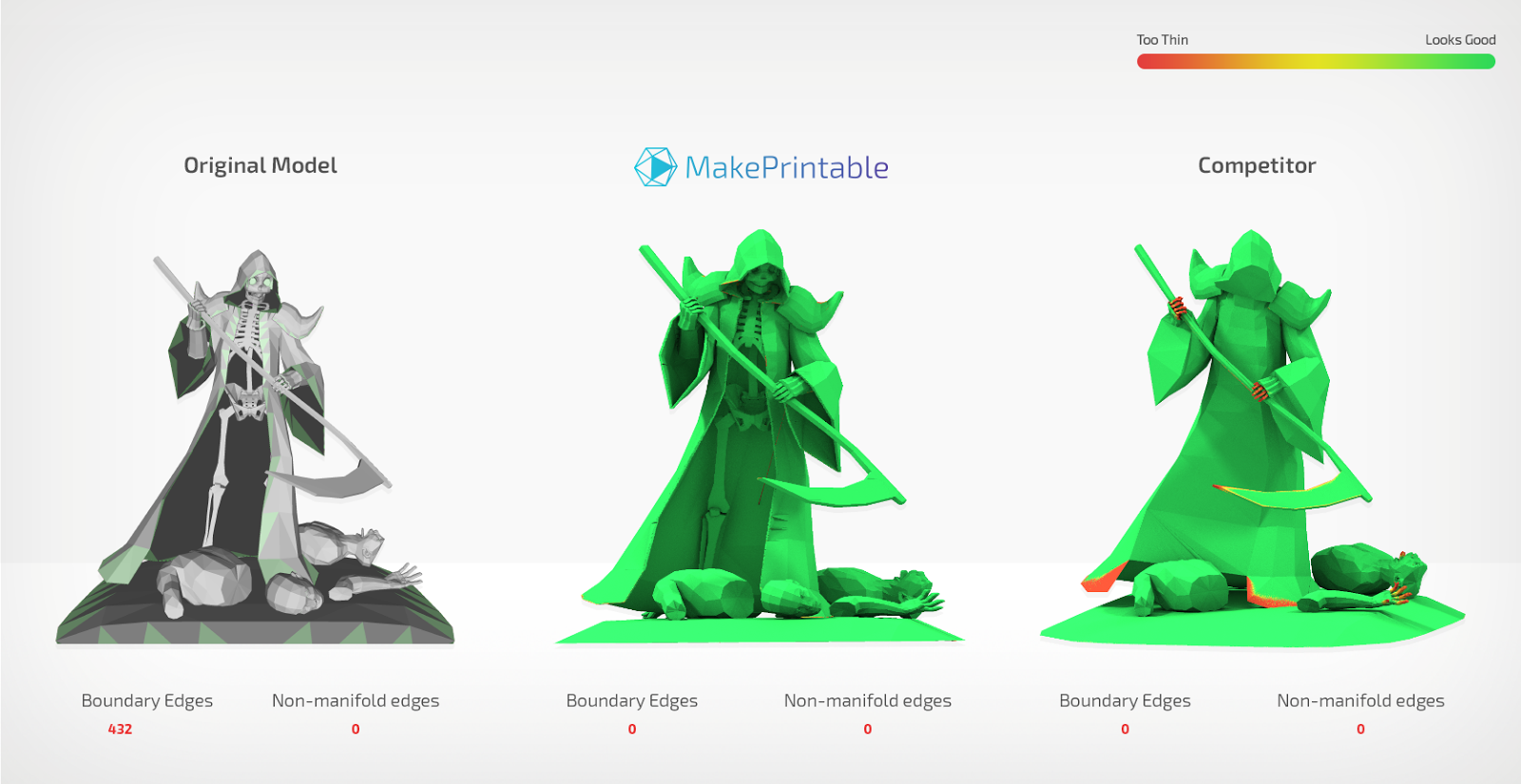 Converting 3D modeling files to STL can be problematic. Additionally, 3D printing often lays bare file errors such as nonmanifold issues, flipped vertices, holes in the mesh and intersecting objects. Meshes for 3D printing need to be watertight and manifold.
A free cloud-based STL and 3MF file fixing is MakePrintable by Mixed Dimensions.
MakePrintable is an online STL and 3MF file fixing tool for 3D printing that automatically reconstructs the entire mesh and repairs any errors in your file. It does this by deploying a high number of optimized servers to in a patent pending way reconstruct the file depending on the type of file it is, its scale and the issues found in it. This unique technology means that MakePrintable works very differently from other STL and 3MF file fixers such as Netfabb and Magics. Furthermore by deploying the fixing solution across a high number of distributed GPU's MakePrintable uses much much more computing power than a high end desktop system could use. By doing this in an intelligent way MakePrintable can fix faster than other solutions healing a file in less than a minute. Uniquely, complex or difficult models with a high number of polygons can also be fixed on MakePrintable whereas they would grind other servers or individual systems to a halt using comparable tools. This is why MakePrintable now fixes an industry leading 96% of all files thrown at it and why MakePrintable has been growing by over 50% per month for the past year with an approval rating of 91% from its users.
How to use MakePrintable to Repair and fix STL and 3MF files?
Read the full tutorial by 3ders.org